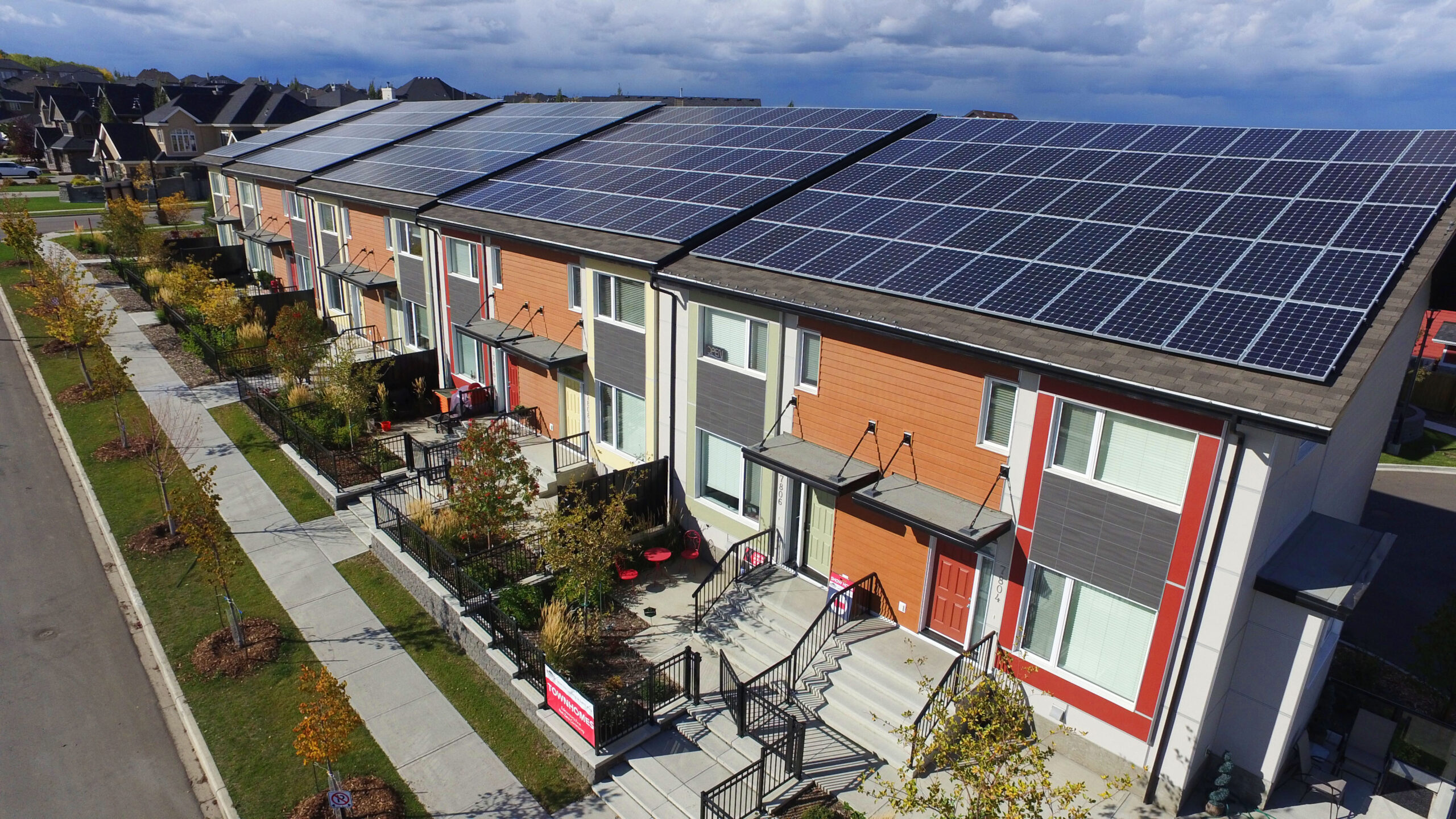 When a homeowner decides to install a solar photovoltaic (PV) system, they are making an investment in energy security and independence, that pays for itself over the mid to longer-term (depending on many variables such as location, system size, array tilt angle/orientation, etc.). But what if you don't plan to live in the same home for the long term but are still interested in short term energy independence as well as the environmental or social attributes associated with a PV system? How do you justify investing in a solar PV system for your home? Well, the good news is that according to extensive research and anecdotal evidence, solar has been found to increase the value of your home/property and in some cases, can help it sell faster relative to a home/property without solar PV!
Homes with Solar Sell For More
Two 2015 studies by the U.S. Department of Energy's Lawrence Berkeley Lab demonstrate that homebuyers across the U.S. have been willing to pay a premium of approximately $15,000 for a home with an average-sized host-owned (i.e. not a lease) solar PV system. 
According to a more recent study by Zillow, homes with solar-energy systems in the United States sold for 4.1% more on average than comparable homes without solar power during the past year. For the average home, that translates to a sale premium of $9,274. They calculated the solar premium by comparing homes with and without solar-energy systems that were listed for sale and sold from March 1, 2018, to February 28, 2019, this study controlled for observable attributes of the homes, including bedrooms, bathrooms, square footage, age of the home and location. Read the full report here.
In general, energy-efficient upgrades are known to increase property value. For instance, upgraded homes in Texas sold for an average of 8% more than less-efficient homes according to the U.S. Green Building Council.
Homes with Solar Sell Faster
Solar PV systems not only increase the value of a home, but they can also increase the speed with which a home is sold. Studies indicate that homes with PV spend less time on the market than those without. In 2008, California homes with energy-efficient features and PV sold faster than homes that consumed more energy. In Denver, homes with solar also sold more quickly than homes without. Therefore, if a solar home is properly valued, they are more likely to land a buyer faster than a home without solar.
How do you calculate the value of a solar PV system on a home?
In "How Owning a Solar System Impacts My Home Value: A Guide to Valuing Residential Solar Energy Systems" by SEIA, three methodologies are taken into consideration when appraising the value of a residential solar PV system:
The income approach

values a solar PV system based on the projected energy cost savings that a solar PV system will generate for the owner over the expected system lifespan. 

The cost approach

takes into account the up-to-date price of installing a solar PV system like the one on the house with consistent size and quality of components. 

The comparable sales approach

values the system based on an evaluation of home sales with and without solar PV systems in the surrounding area to determine the solar PV system's impact on the home sale price. This is a common methodology that professional appraisers use to help determine the current market value of a home with similar properties. As more homeowners install solar systems, it will improve the ability for an appraiser to find a "comparable sale" solar home to use as a valuation benchmark.
Why do homebuyers find solar PV to be a valuable addition to their new home?
They love savings! By having a solar PV system on their home, they will be able to enjoy energy cost savings over the long lifespan (e.g. +30 years) of the system. Furthermore, some companies will even pay them for their Green Energy Offsets. For example, homeowners with solar PV can sell the Green Energy Offsets of their excess energy to Alberta Co-operative Energy (ACE) at 1.85 cents/kWh through the

ACE Green Offset Program

and generate additional income from their excess solar production.

They may own an electric vehicle (EV). As such, they would be able to offset their higher energy demand with solar generation in their new home. If the home is already equipped with an EV charger, that too would be an added bonus and selling feature!

They appreciate energy efficiency and want to enjoy the convenience of a "move-in-ready" house. Accordingly, they may find additional value in a home that already has solar installed.

They are environmentally conscious and want to do their part to contribute to a cleaner future. What better way to live sustainably than by living in a sustainable solar-powered home?
While prospective home buyers find solar to be a great addition, they are bound to have two main concerns when buying a home with solar. They will first want to ensure that the PV system was installed professionally by a reputable solar company and be provided with proper documentation for the system including valid warranties. They will also most likely want sample electricity bills from the previous homeowner which shows savings in the form of micro-generation credits and reduced energy costs.
Do you want to increase the value of your home and save on electricity costs while helping to protect the environment? Click here to get started on your free estimate today!