Zero Carbon Solar
We're working with Radicle to offset all of the embedded carbon emissions from the mining, manufacturing, transportation and construction of solar PV Systems for our clients.
Since 2001, SkyFire has been leading the solar PV industry by advocating, challenging the status quo and developing innovative, customer-focused solutions. As we work towards achieving net zero emissions by 2030, we are excited to offer carbon-free solar to our customers. SkyFire's Zero Carbon Solar offering is the first of its kind in our industry and is a standard feature for all residential customers going forward. 
Installing cost saving solar PV with ZERO embedded carbon emissions.
Detractors of solar PV have long pointed to the fact that energy from fossil fuels is required to make renewable energy generation possible. There is no disputing this, for now at least.
However, at SkyFire Energy, we are using our business as a force for good. Finding cost-effective and impactful ways for our customers to achieve their net zero goals is just one example of this.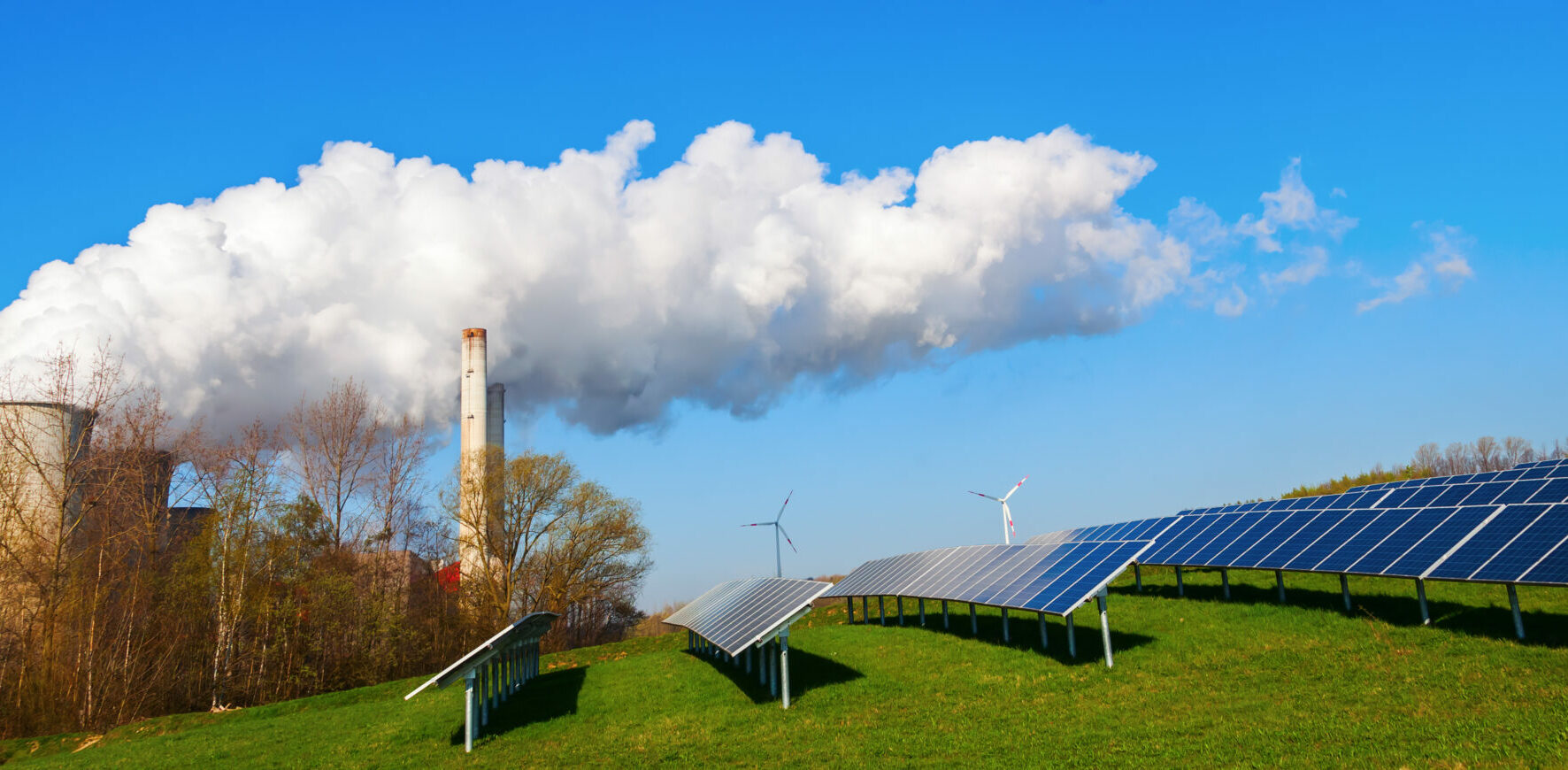 It takes energy to make energy.
While generating solar energy has proven environmental benefits and does not cause pollution or emit greenhouse gasses while in operation, the energy required to extract raw materials and manufacture components for solar PV systems does not always originate from renewable sources and is primarily coming from fossil fuel sources at this time.
Every kW of installed solar has a 1-tonne carbon footprint on startup.
The US Department of Energy's National Renewable Energy Laboratory (NREL) completed a 30 year life cycle analysis to estimate the GHG emissions from solar PV systems. NREL's Life Cycle Greenhouse Gas Emissions from Solar Photovoltaics study determined that the upstream processes of solar PV manufacturing and construction account for 60 – 70% of the system's total lifetime carbon emissions or approximately 1.05 tonnes CO2e per kWp of solar installed. The remainder of the associated carbon is attributed to the operations, maintenance and decommissioning of the PV system.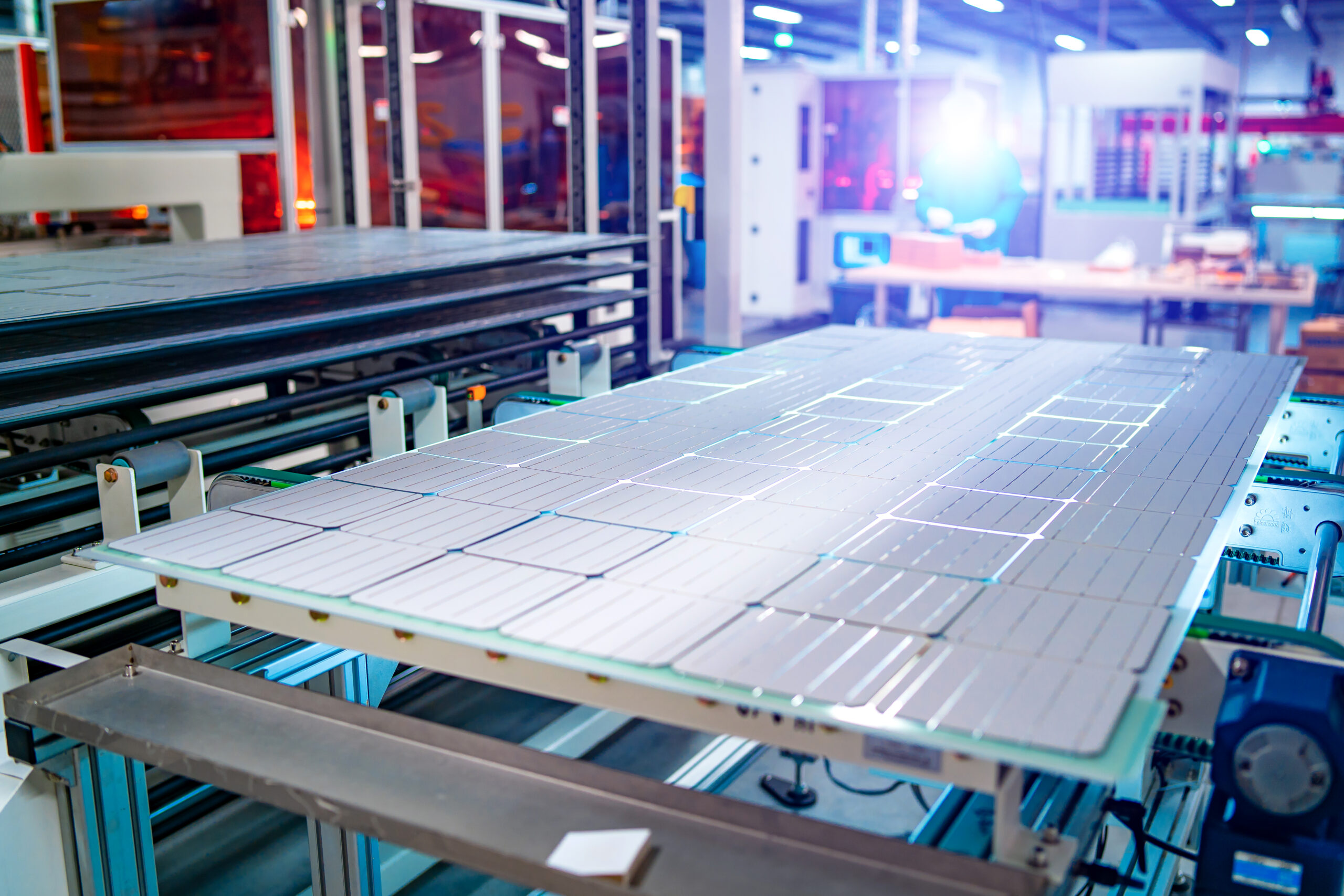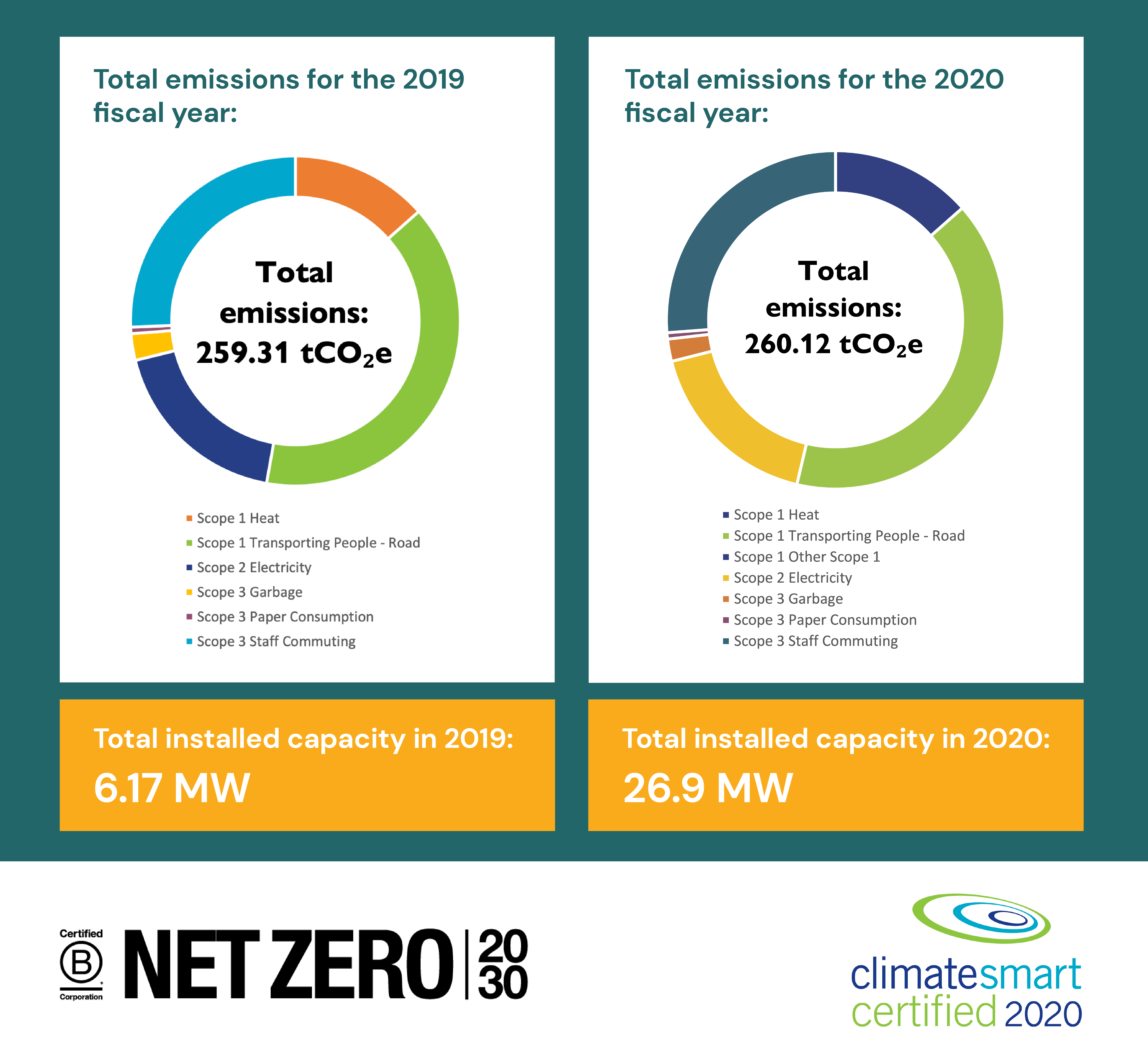 Setting a new standard for sustainability in the solar industry.
People often ask us what makes SkyFire different from other solar PV installers. Among the differences is that as a Certified B Corp and Climate Smart Business, SkyFire has been tracking and reporting our emissions from our operations since 2017. SkyFire is actively working to reduce our carbon footprint by improving how we do business.
Having committed to net zero emissions by 2030, SkyFire is excited to offer carbon-free solar as a standard feature for all residential customers going forward*. While a solar PV investment has always been net positive, SkyFire's Zero Carbon Solar allows customers to feel great about the impact of their solar PV system from day one. 
*We are happy to offer carbon-free solar as an option to our homebuilder and commercial clients.
Your Zero Carbon Solar PV system supports these community projects:
India
Bundled Solar Photovoltaic Project By Acme
Contact us to find out how you can achieve your net zero goals: