We care about people
and the planet. As a Certified B Corporation– we care about meeting the rigorous standards of social and environmental performance, accountability, and transparency needed to become a Certified B Corporation. In 2019 we signed a petition with another 500+ B Corporations to become Net-Zero by 2030. Certified B Corporations are a new kind of business that balances purpose and profit.
We are legally required to consider the impact of our decisions on our workers, customers, suppliers, community, and the environment. We are part of a community of leaders, driving a global movement of people using business as a force for good. 
Vision
To bring the magic* of solar power to the world for a stronger, healthier and more sustainable global community.
Mission
Relentlessly lead the solar industry to the benefit of our community and future generations.
What does SkyFire Energy stand for?
Our core values are the ideals we refuse to compromise on as we conduct our mission in pursuit of our vision. It is also representative of how we will act and treat our team members, customers, and community members along the way.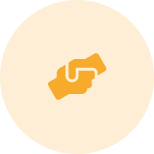 Integrity
We are honest, ethical and fair in our activities. We keep our word, deliver on our promises and acknowledge our mistakes.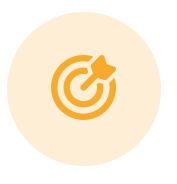 Perseverance
As a team, we move forward in a relentless manner to achieve our goals because we know with extraordinary perseverance all things are possible.


Celebration
We stop to savor both individual and corporate achievements. Fulfilling our Vision and Mission requires an intense focus, so we believe it is important to acknowledge success both big & small.


Accountability
We take ownership and are willing to answer to the outcomes of our choices, behaviors, and actions. In doing so, we trust each other to make the responsible choice.


Safety
We are proactive to ensure the safety of our employees, customers and communities. Making it home to our families safely is our highest priority.


Innovation
We constantly strive to redefine the standard of excellence in everything that we do. Therefore, we are open to ideas that challenge conventional views.
Sound like a good fit for your home or organization?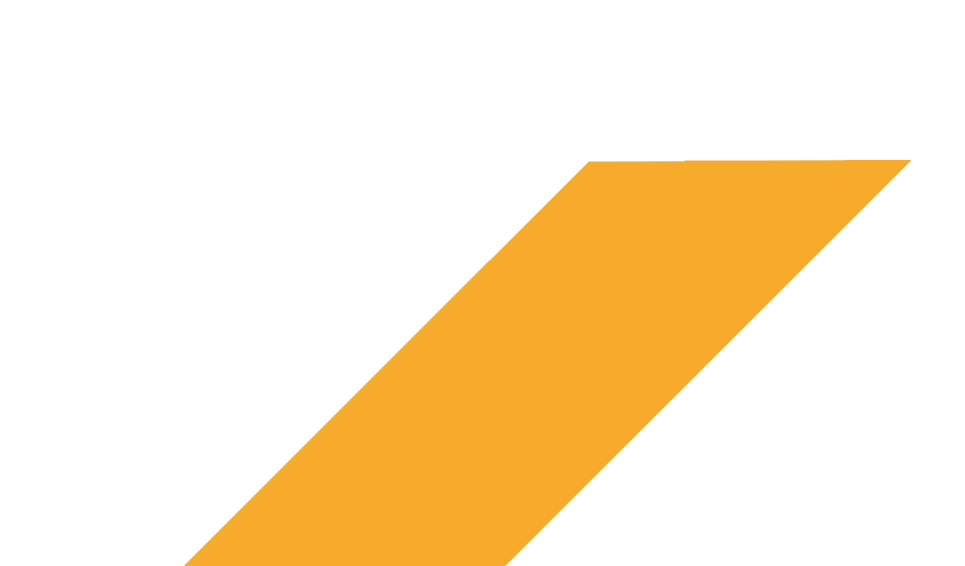 Our story
SkyFire Energy is an employee-owned Certified B Corp and Western Canada's leading solar contractor. We have designed and installed grid-connected and off-grid solar power systems throughout Alberta, BC, Saskatchewan, Manitoba, Ontario, Northwest Territories, Nunavut, and the Yukon. Our experience includes the design and installation of hundreds of residential systems and many of the largest and most complex commercial photovoltaic systems in Western Canada.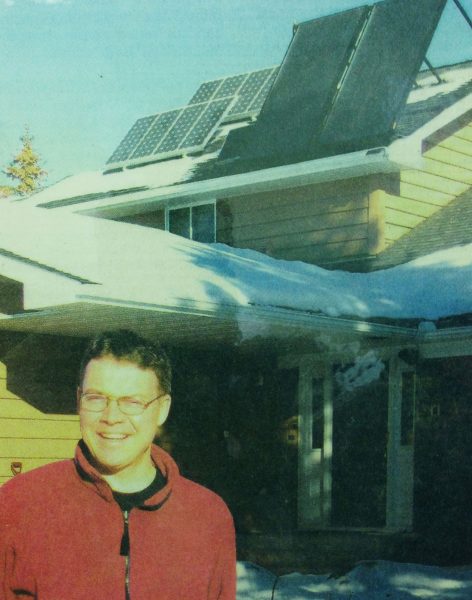 Our story began in 2001 when SkyFire Energy's CEO and founder David Kelly, installed the first grid-tied solar PV (photovoltaic) installation on his home; a 600-watt solar electric system and a solar thermal system with two collectors.
When asked today about starting the business, Dave says he thought solar power was an interesting technology and could see it as a growing business, so he tested it out on his own house to start. This was a bold move since there was no return on solar investment at that time and it cost around $30 per watt compared to some projects at $3 per watt today.
Dave Kelly's research suggested that all indications were the solar industry was starting to move from a cottage industry into the mainstream. "I guess I was a little early but my assumption was correct as we are seeing the growth today." says Dave Kelly.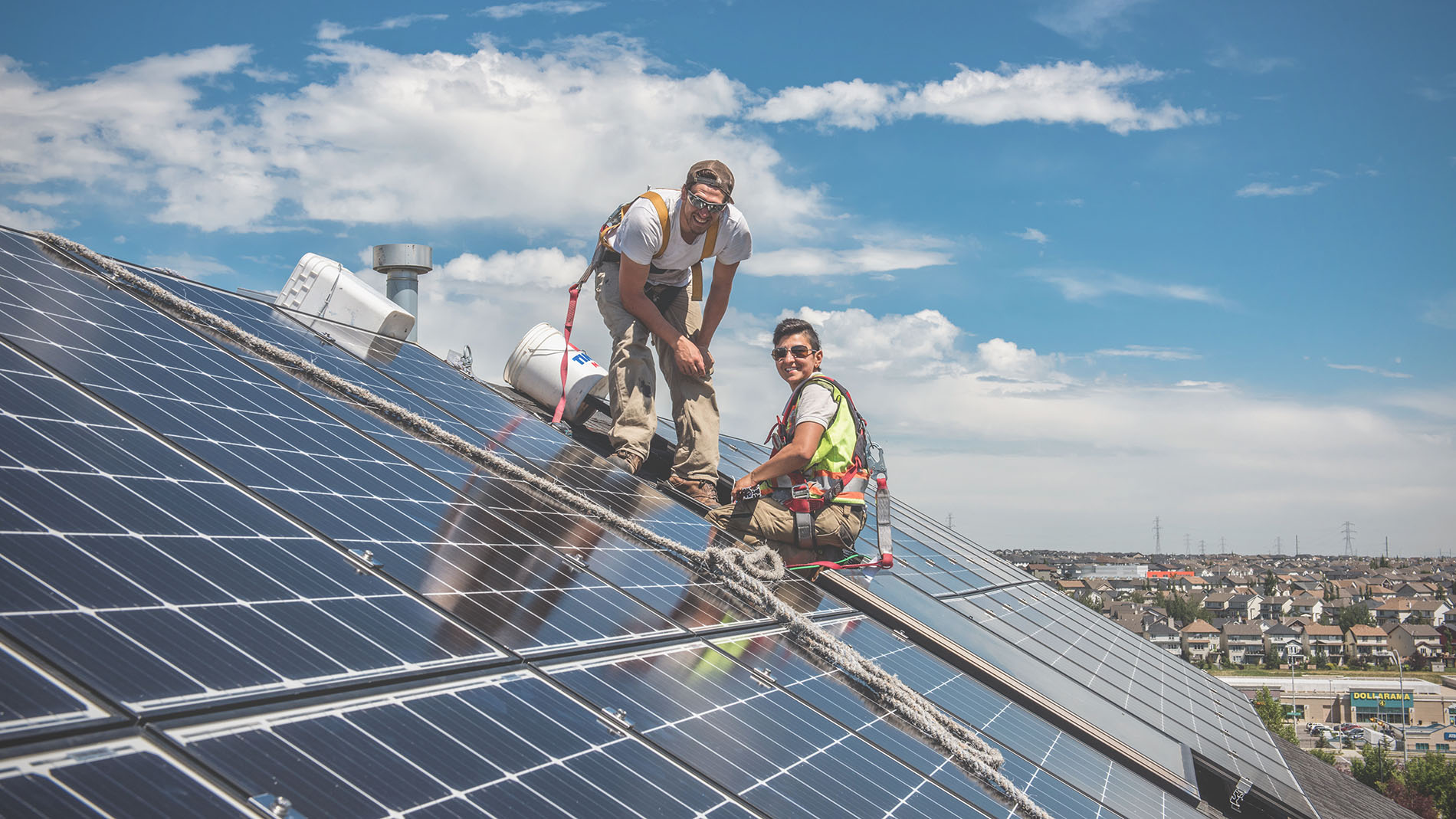 What sets SkyFire Energy apart?
We are the solar power pioneers in Canada.
We began installing solar PV (photovoltaic) systems in 2001 when solar was in its infancy in Canada. Since then, we have installed over 2000+ (and growing) solar power systems across Canada and have Solar PV (photovoltaic) systems in operation with more than 20 utilities in Canada. Our local staff experts in Calgary, Edmonton, Regina, and Penticton serve all of Alberta, Saskatchewan, British Columbia, Manitoba, and Northern Canada.
We Employ in House Engineering and Design-Holding engineering registrations across Western and Northern Canada, and with our own in house design teams, allows us to keep projects moving forward in a timely manner.
We are members of the Amicus Co-op – The Amicus Cooperative is an exclusive purchasing and best practices sharing co-operative which includes members of ~60 US solar companies. This allows us to be ahead of the curve in Canada leading the innovation on all aspects of the solar installation industry.
We are Certified Professionals – Our staff includes Professional Engineers, Certified Photovoltaic Technicians and CSA Certified Construction Electricians (Solar PV Systems Certified) who are up to date on industry best practice and in the know on the solar industry.
We are Involved in the Industry – Our highly involved executive team includes a board member of CanSIA (Canadian Solar Industries Association) as well as board members of SPARK (Alberta Renewable Energy Co-operative), Light Up The World (non-profit implementing solar power systems around the world) and the Solar Alberta.
We Sponsor Community Projects – We sponsor and support local and global charities in the communities we do business in. It is about giving back to the communities who support our business and working together for mutual benefit. Two such organizations include Heart and Solar and Light Up the World.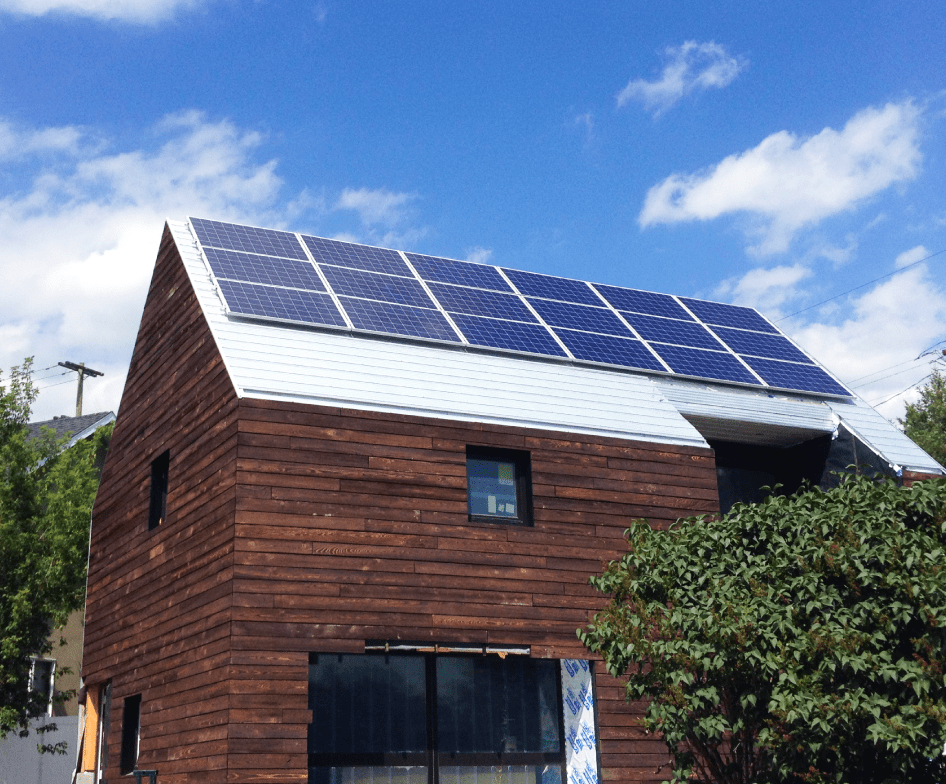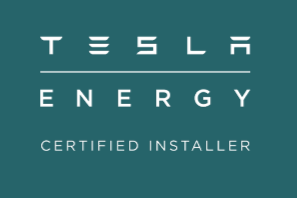 We are Tesla Powerwall and EV Charging Certified Installers – Our relationship with Tesla allows us to be forward-thinking in our solar design for when you are ready for battery storage and or EV (electric vehicle) charging.