Electric vehicle charging
SkyFire Energy has been on the leading edge of the solar industry for more than 20 years. Early on in our journey, we realized the synergy between solar power and electric vehicles (EVs). In fact, many of our staff own electric cars charging with solar both at home and at work.  While you do not need solar to drive an electric vehicle, from an economic standpoint, it is the best-case scenario. We also provide stand-alone EV charging solutions.
EV charging for your business.
The electric vehicle industry is growing tremendously and many businesses want to be known for leading the industry in providing electric vehicle charging while communicating their values to the community. Whether you have a service business, own rental property or want to provide charging solutions for your staff, we have a solution for your needs.

Benefits of EV charging for business
• Add value to your customer experience
• Support corporate values and the environment
• Chargers in multi-unit residences future proof your parking facilities
• Provide convenience to residents or staff with electric cars and attract talent to your organization

Types of electric vehicle charging
SkyFire has installed hundreds of SolarEdge, Flo, ChargePoint and Tesla electric vehicle charging systems. Whether you currently own an electric vehicle or have plans to in the future, we will work with you to find a solution that meets your needs.

Hiring the best means proven quality in both services and products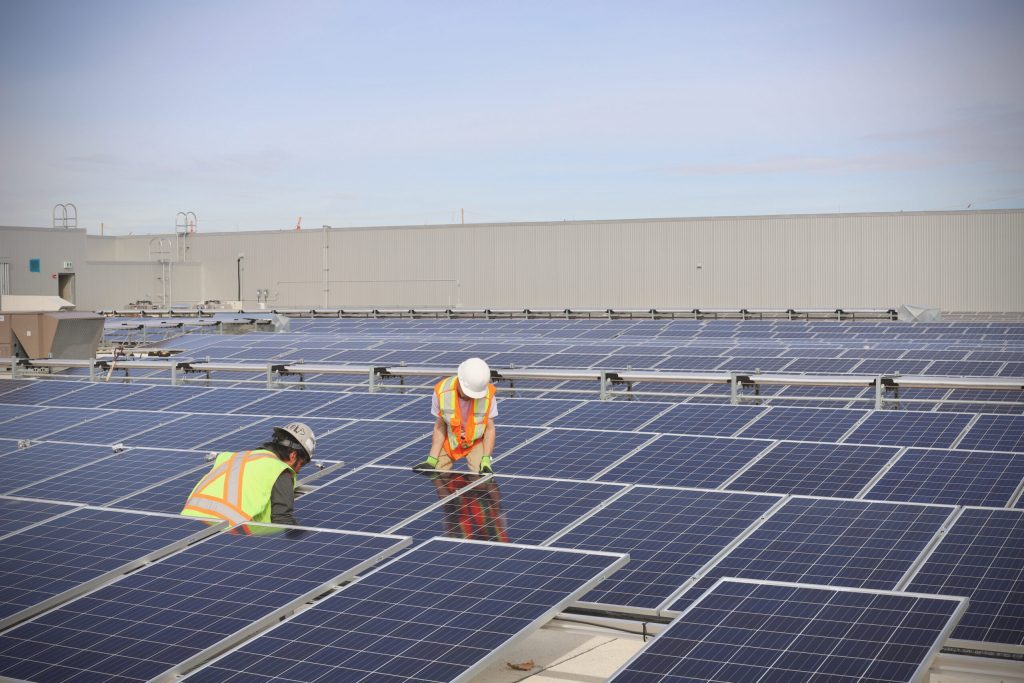 As the leading solar EPC (Engineering, Procurement and Construction) firm in Western Canada, we have:
Designed and installed the largest and most complex commercial photovoltaic systems in Western Canada
Connected solar PV systems to more than 20 utilities in 8 provinces and territories
A team of professionals with over 200 years of combined experience and education in the solar industry.
Every system that we install is engineered to fit your building, your budget and your goals.