Solar for Indigenous Communities
As an organization, SkyFire Energy is answering the call of the 92nd action from the Truth and Reconciliation Committee to adopt the United Nations Declaration on the Rights of Indigenous Peoples.
We commit to meaningful consultation, building respectful relationships, and obtaining the free, prior, and informed consent of Indigenous peoples before proceeding with business development.
We commit to ensuring that Aboriginal peoples have equitable access to jobs, training, and education opportunities by training and hiring members of the communities to work on projects we design and install, to help Aboriginal communities gain long-term sustainable benefits from their solar projects.
In addition, we commit to provide education for management and staff on the history of Aboriginal peoples.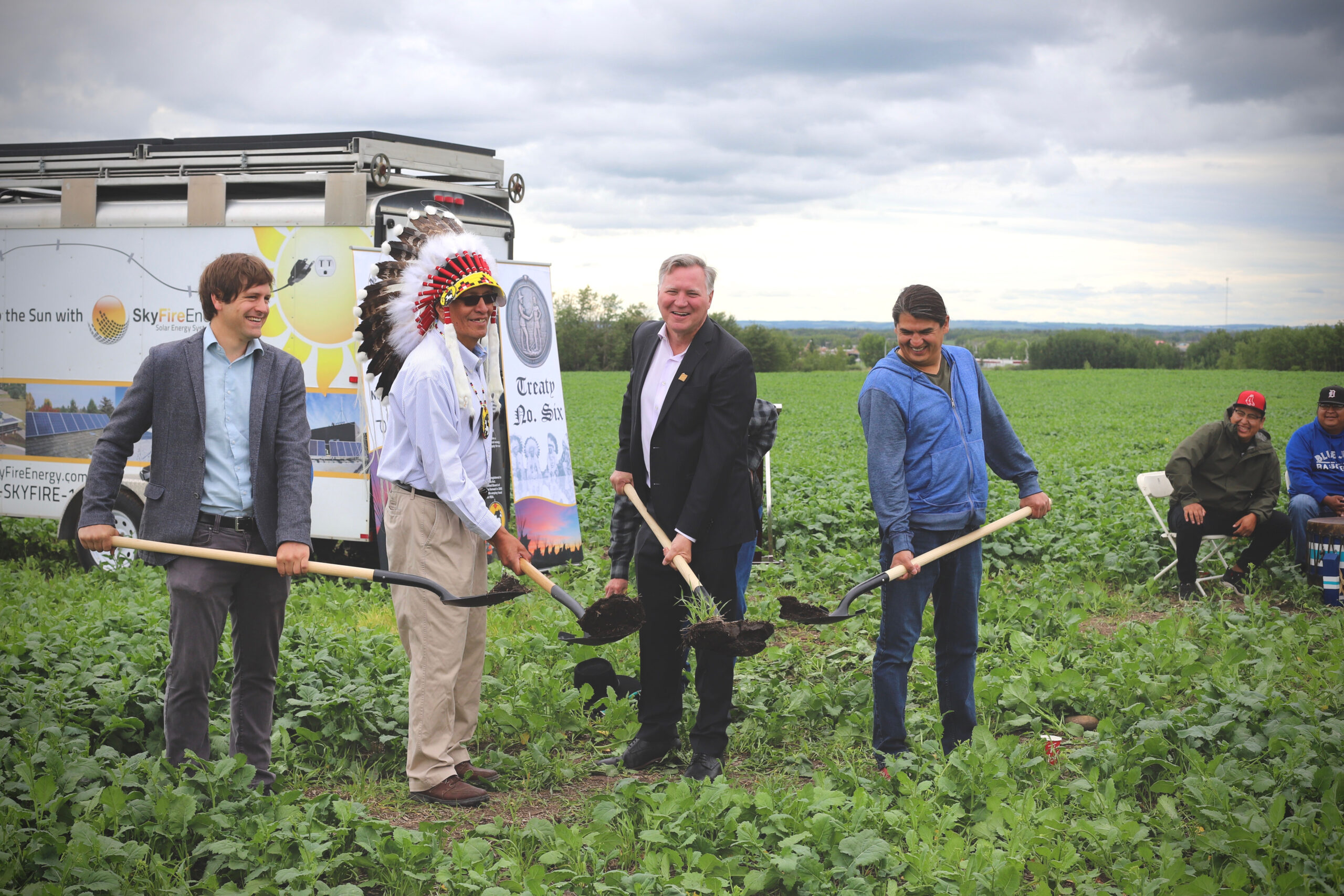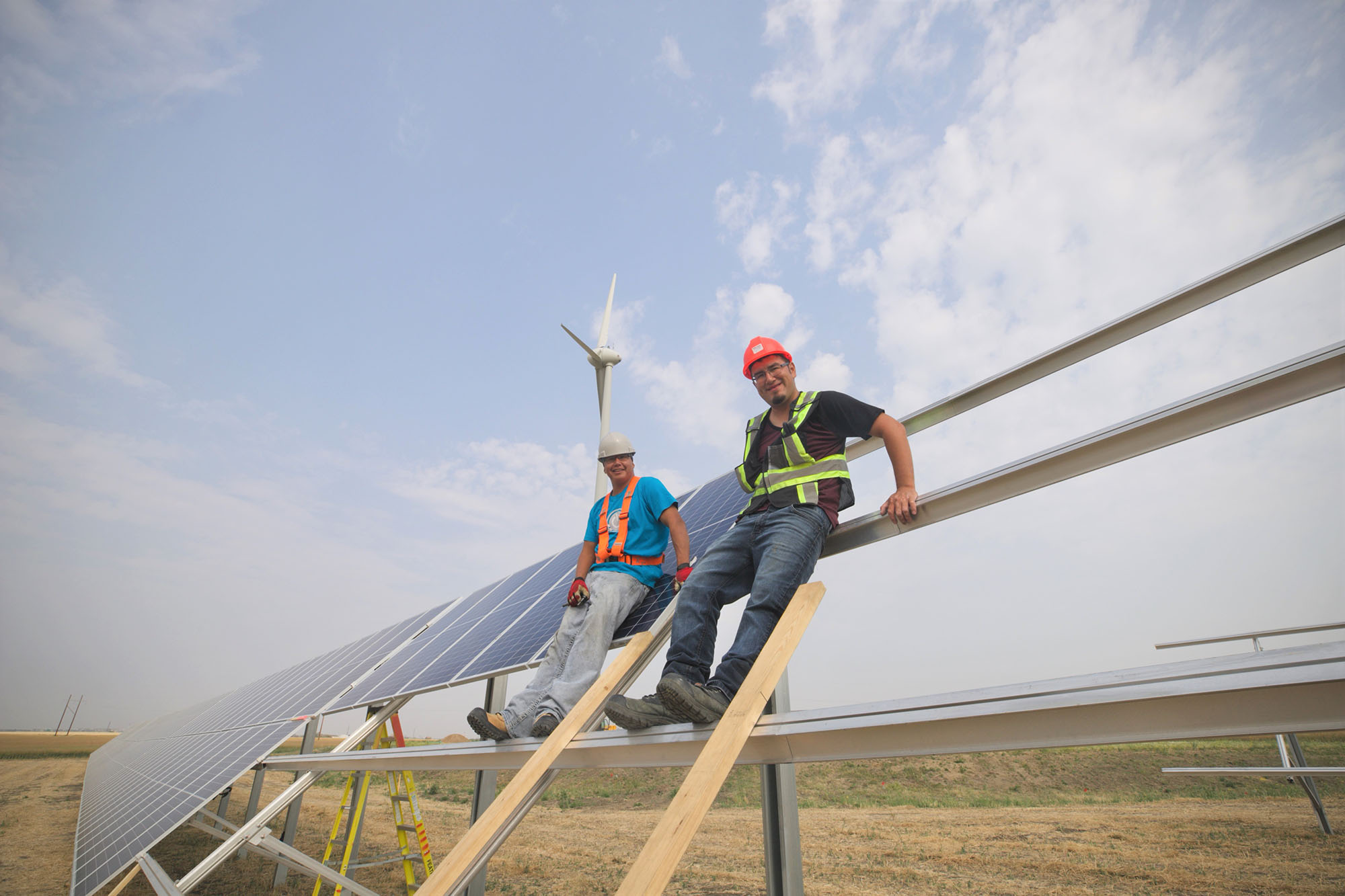 Indigenous consultation and engagement
SkyFire's approach to working with Indigenous communities puts a priority on consultation and engagement. We have a very clear intention of working with the community, not just working for the community. We work side by side with our Indigenous clients to design and install the project nurturing it to completion.
The consultation process and engagement initiatives for each project is customized to the community we are working with as each community has individual goals and priorities.
Prior engagement initiatives have included: ground-breaking ceremonies, community project tours, open houses, youth and elder film projects, celebrations on project completion and more.
Indigenous training & employment
As an organization, we are committed to providing training and employment opportunities for the communities we work with. Solar training varies from 1 day to 1 week and ensures attendees understand the basics of construction and solar installation.
We work to maximize the number of community members engaged for installation of the project. Employment length varies depending on the particular project needs but may vary from weeks to many months in duration. On occasion, we have hired members to continue on with the SkyFire team full-time or have called them back on project additions or other community projects.
Each project and community is unique and we strive to ensure the project and subsequent energy independence is achieved in a meaningful way.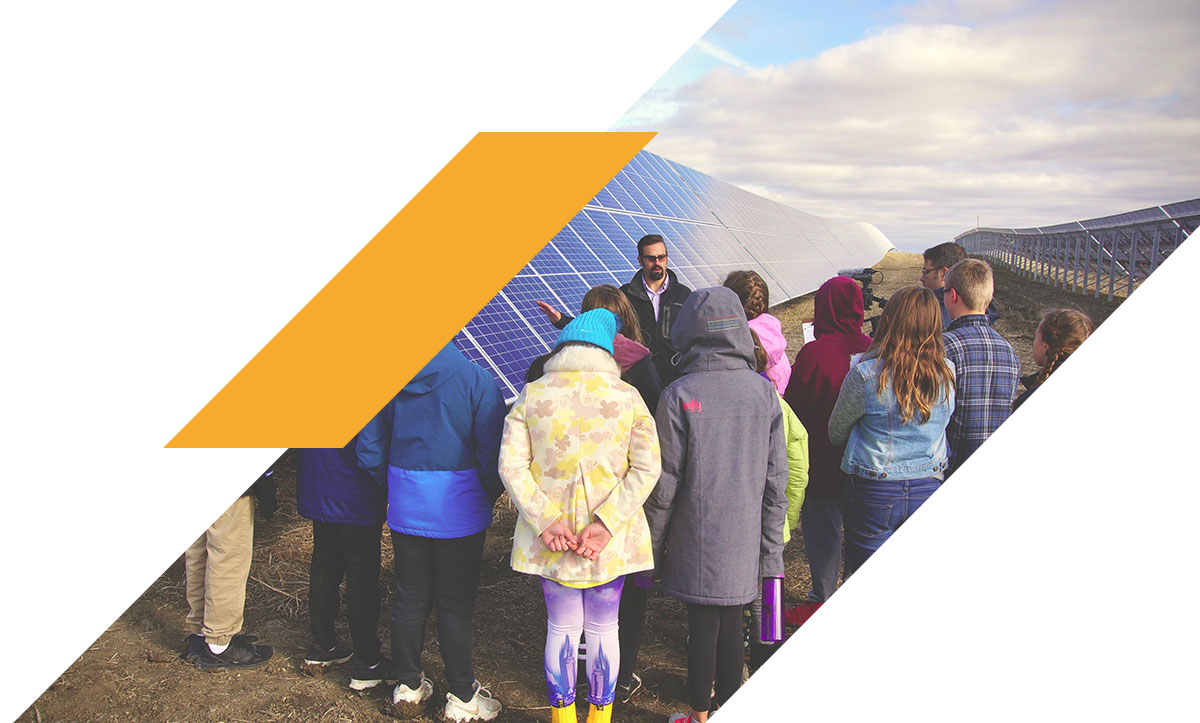 Helping your community go solar has never been easier.
Have questions? Get started by contacting us. We look forward to serving your community.