SkyFire recognizes that meaningful engagement with Indigenous communities carries additional importance given we are a primarily non-Indigenous-owned business. Our primary reference for Indigenous engagement is the 92nd Call to Action from the Truth and Reconciliation Commission of Canada (TRC) which includes the following action items:
As an organization, we are committed to meaningful consultation, building respectful relationships, and obtaining the free, prior, and informed consent of Indigenous peoples before proceeding with business development.
We take care to ensure that Aboriginal Peoples have equitable access to jobs, training, and education opportunities by training and hiring members of the communities to work on projects we design and install, to help Aboriginal communities gain long-term sustainable benefits from their solar projects.
In addition, we provide education for management and staff on the history of Aboriginal peoples.
Indigenous Consultation and Engagement
Our approach to working with Indigenous communities puts a priority on consultation and engagement. We have a very clear intention of working with the community, not just working for the community. We work side by side with our Indigenous clients to design and install the project nurturing it to completion.
The consultation process and engagement initiatives for each project are customized to the community we are working with as each community has individual goals and priorities.
Prior engagement initiatives have included:
Pre-project consultation and discussion on the project specific engagement plan Hiring of a local community members to act as a community liaison for SkyFire to be more effective in our consultation and engagement efforts
Training of local community members in the design, installation and operations of solar PV systems
Hiring of local community members in the installation as well as the long-term operations and maintenance of the solar PV system
'Solar 101' presentations with the broader community to increase understanding of the project and its benefits
Open houses or tours of projects under construction or in operation
Pre-project groundbreaking ceremonies and post project celebrations
Youth Elders film programs through partnership with the non-profit organization Reel Youth – this was particularly beneficial for engaging with youth and elders who are traditionally more challenging stakeholders to engage with
Post project consultation to review effectiveness of the community engagement
Internal Indigenous Awareness Training for our staff
Creation of an Indigenous Culture Committee and engagement of our Indigenous employees to assist us in better responding to the 92nd Call to Action
"CVL has developed a meaningful and trusted relationship with SkyFire. Of the seven-man crew who delivered the 10-week project, five individuals were Indigenous and four were Cowessess members. CVL was so pleased with SkyFire's work, we have engaged them in our upcoming solar project which will be the installation of solar on six community-owned buildings… SkyFire has also participated in community events and provided sponsorship…SkyFire understands our objectives as a progressive First Nation."
– Jessica Nixon, CEO, Cowessess Ventures Ltd.
Tsuut'ina Adult Education Centre; Calgary, AB
In 2018, we installed a 114kW system for the Tsuut'ina Adult Education Centre in Calgary, AB. This project includes 296 solar modules and is grid-tied so our clients receive credits for any excess energy produced.
Project Highlight: The SkyFire team trained and employed 3 community members, who comprised 75% of the install team.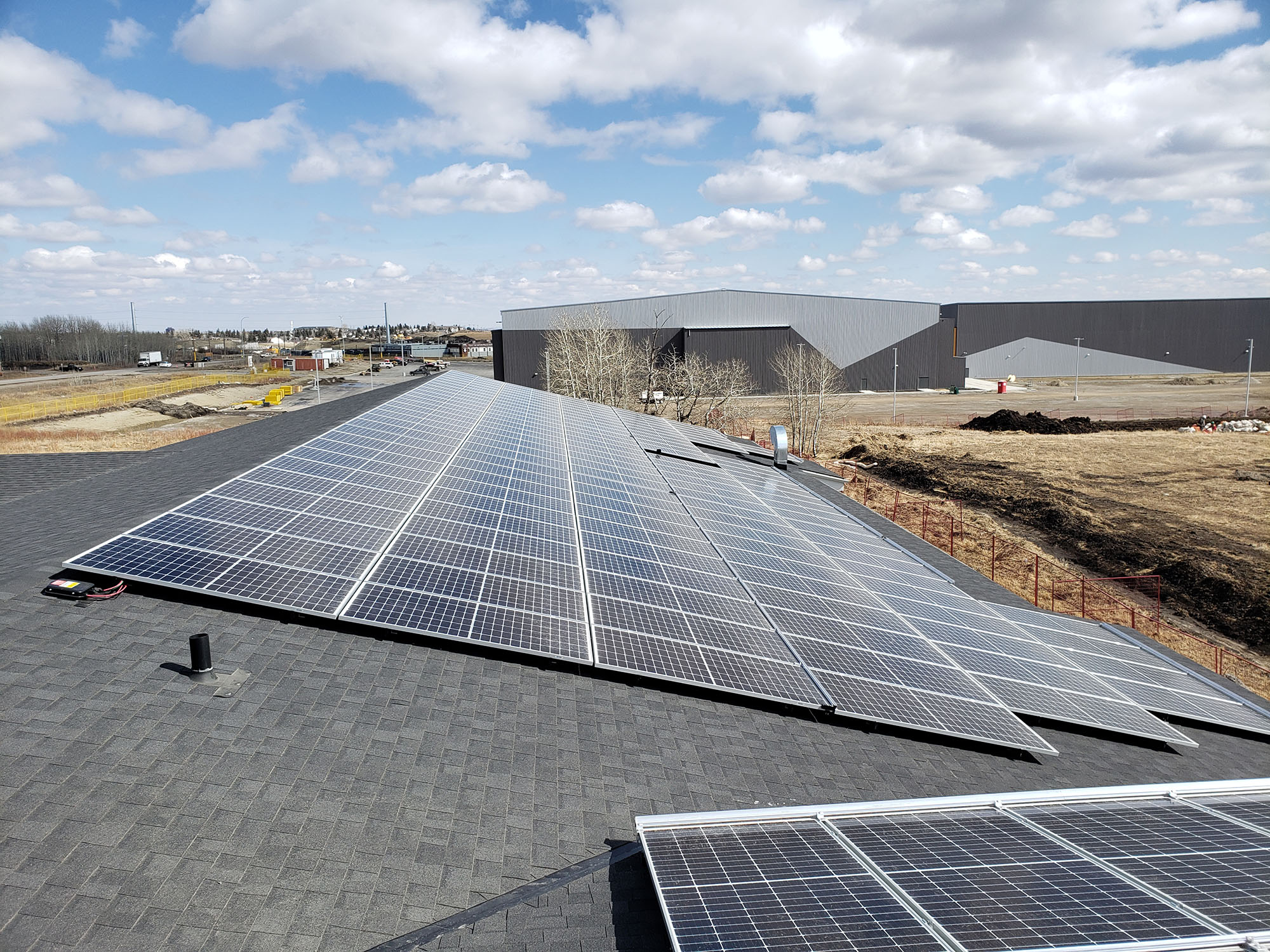 NGCI Sundancer; Maskwacis, AB
In 2019, we installed a 1.2MW system for NGCI in Maskwacis, AB. This project included 3168 solar modules, and is grid-tied so our clients receive credits for any excess energy produced.
Project Highlight: Week-long training for 7 members led by Indigenous owned training company; employment of 12+ members in construction; employment of community liaison from the community; groundbreaking ceremony, solar 101 sessions and ribbon-cutting ceremony. Reel Youth – Youth and Elder Film Project producing 5 films created by 12 local youth; ongoing employment for local electrician in O&M
For more details on this project, visit https://skyfireenergy.com/ermineskin-cree-nation-sundancer-solar-film-project/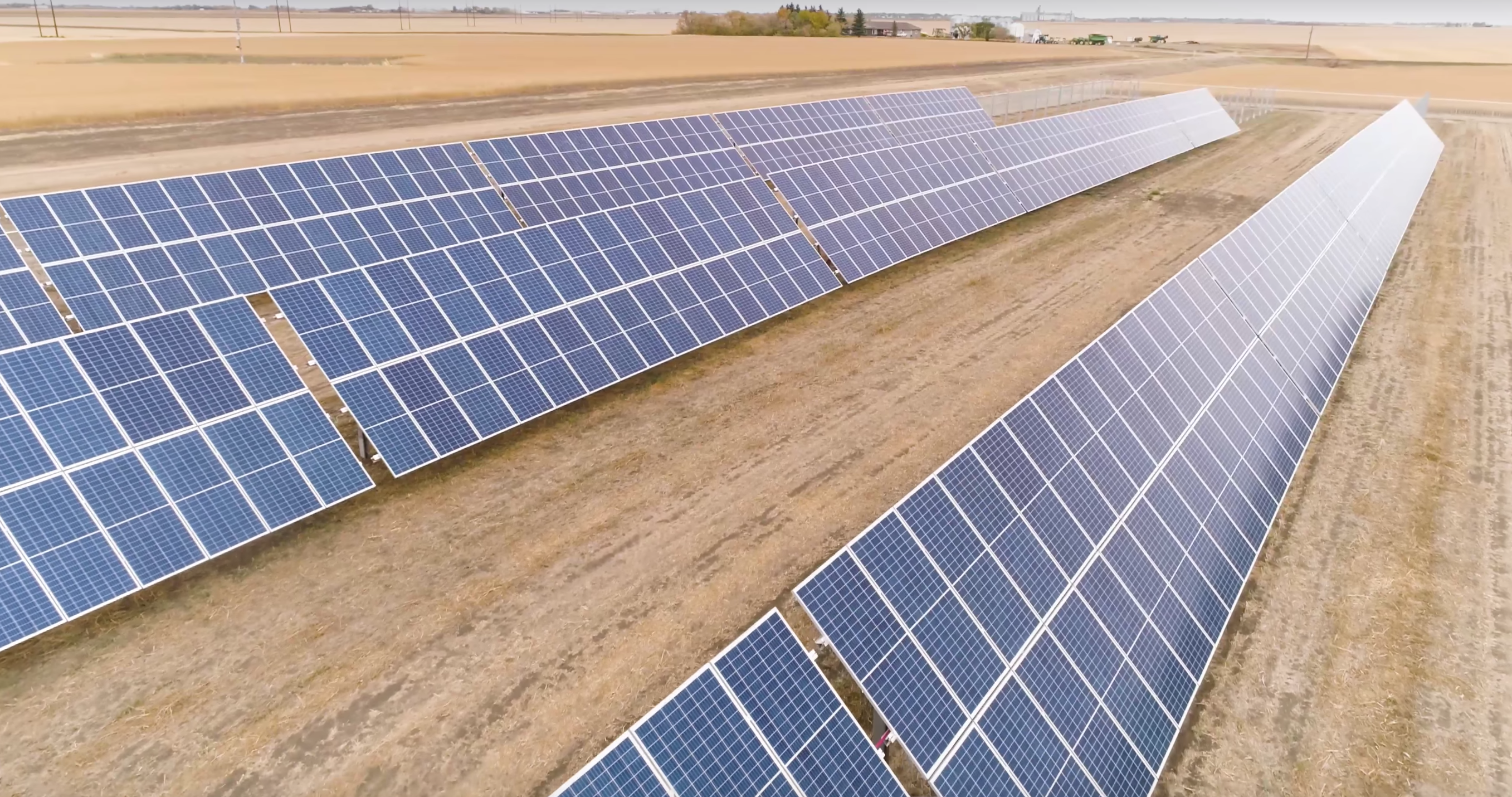 Although SkyFire has worked with many local nations throughout Saskatchewan, Albert and BC we are still just at the beginning of our reconciliation journey. We continue to learn and grow in this space with every project that comes together. Our commitment to Indigenous consultation, engagement, training, and employment is a reflection of our values as an organization. By prioritizing consultation, customization, and empowerment, we aim to help Indigenous communities gain long-term benefits from their solar projects. These initiatives not only support Indigenous economic development but also contribute towards achieving energy independence and environmental sustainability. We strive to set an example for other organizations to follow in their commitment to the rights and well-being of Indigenous peoples.
Considering Solar for your Home or Business?