The Sundancer project is a milestone project that began in 2019 – 1.2 MWp of ground-mount solar PV in the heart of Ermineskin Cree Nation Southwest of Edmonton, Alberta.  SkyFire has worked with many Indigenous communities successfully in the past as part of our commitment to answer the the 92nd Call to Action from the Truth and Reconciliation Commission of Canada (TRC).  We strive to connect with Indigenous communities through meaningful consultation, building respectful relationships, engaging together in the project progress, and hiring local members to work installing the project side by side with our experienced construction staff.  We are always looking for innovative ways to engage local Indigenous communities and critically, we recognize the importance that elders and youth play in reconciliation.  With this in mind, SkyFire was honoured and excited to work with Reel Youth to bring a Youth Elders Film Program to the Ermineskin Cree Nation.
Sundancer became a film set to tell stories and to engage youth and elders in a meaningful shared experience.
The Partnerships That Made It Happen
SkyFire Energy, Ermineskin Cree Nation, Neyaskweyahk Group of Companies, and Reel Youth worked together to bring the youth and elder film series to life.  Twelve students from the local high school worked with five elders from the Ermineskin Cree Nation to learn about film making, story telling and the life stories of these elders.  The students learned about their peoples' history while reflecting on their future as a nation of people in harmony with modern ways of being and doing.
The Sundancer Solar Project – what's in a name
The Sun Dance is said to be the most important religious ceremony of the Plains Indians of North America and, where band members gathered to reaffirm their beliefs about the universe and the supernatural through rituals of personal and community sacrifice. The name picked for the solar project by proponent Samuel Minde, "Sundancer"  was aptly named after one who performs the Sun Dance. What could be more supernatural than technology turning sunshine into energy to provide the people? There are many interplays here to be interpreted.
About Reel Youth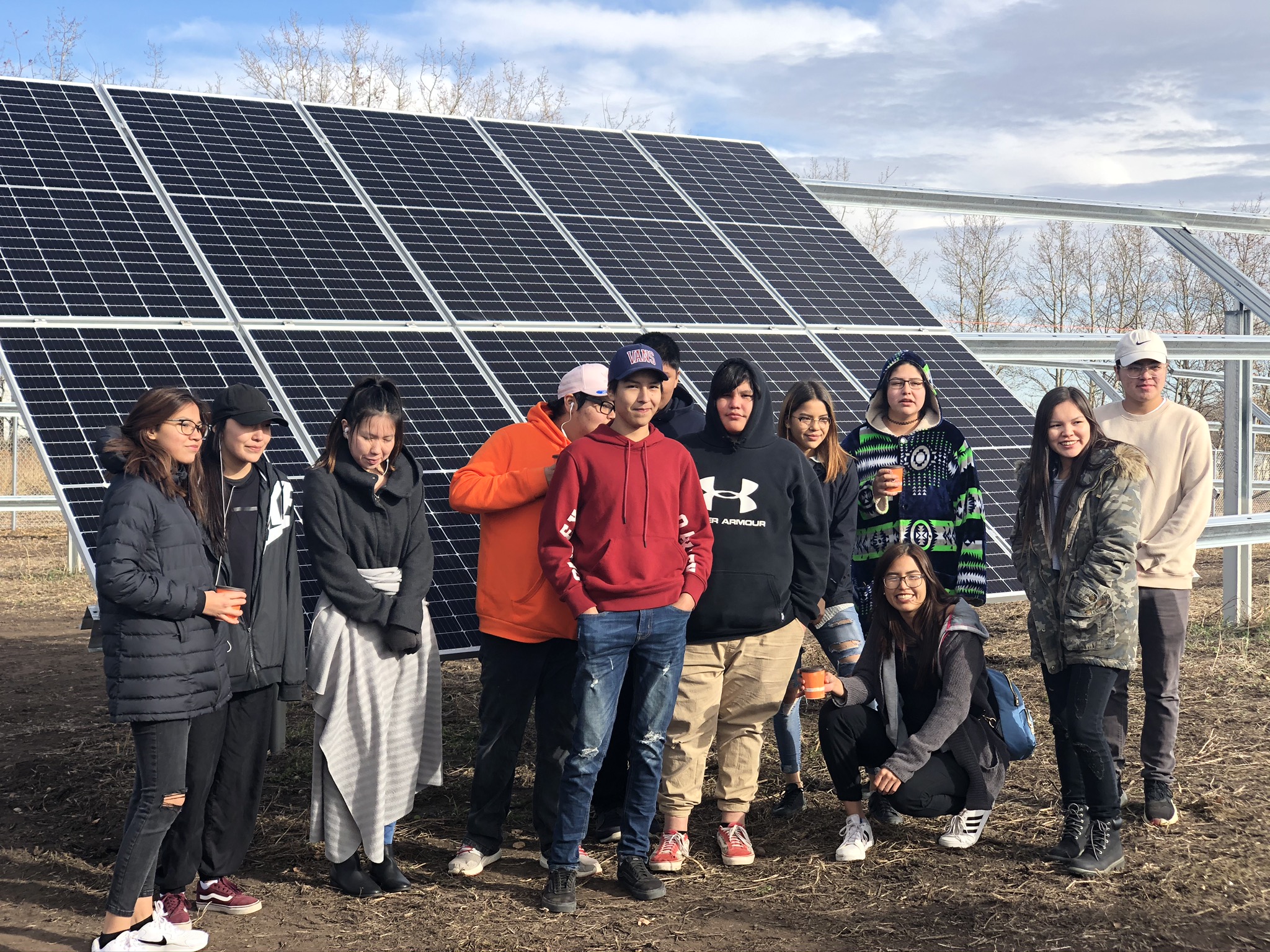 Reel Youth is a media empowerment project that delivers community development programming to youth and adults across Canada and internationally. Film production and distribution programs are designed to create positive change in young people's lives through technical skill-building, leadership training, creative collaboration with peers and mentors, and increased connection to community resources.
Reel Youth Elder Videos
The inspiring videos created by the youth of Ermineskin Cree Nation of their Elders in the community are below. The series covers the traditional names, stories, experiences, beliefs, and life lessons of 5 elders at the heart of the nation – Ron Littlechild,  Mary Stoney, Marvin Littlechild, Lorne Maurice Wolf Junior, and Linda Whitebear.
Ron Littlechild
Mary Stoney
Marvin Littlechild
Lauren Maurice Wolf Junior (Timberwolf)
Linda Whitebear