Building A Brighter Future, Together.
SkyFire Energy is celebrating our 20th anniversary of building a brighter future designing and installing solar PV systems throughout Western Canada. 
To mark this occasion, we have decided to give away two or more solar PV systems to non-profit organizations and/or registered charities local to our Calgary, Edmonton, Okanagan or Regina offices.  We expect to reduce operating costs by approximately $4000 per year for the selected organizations, enabling them to have an even greater impact in your community.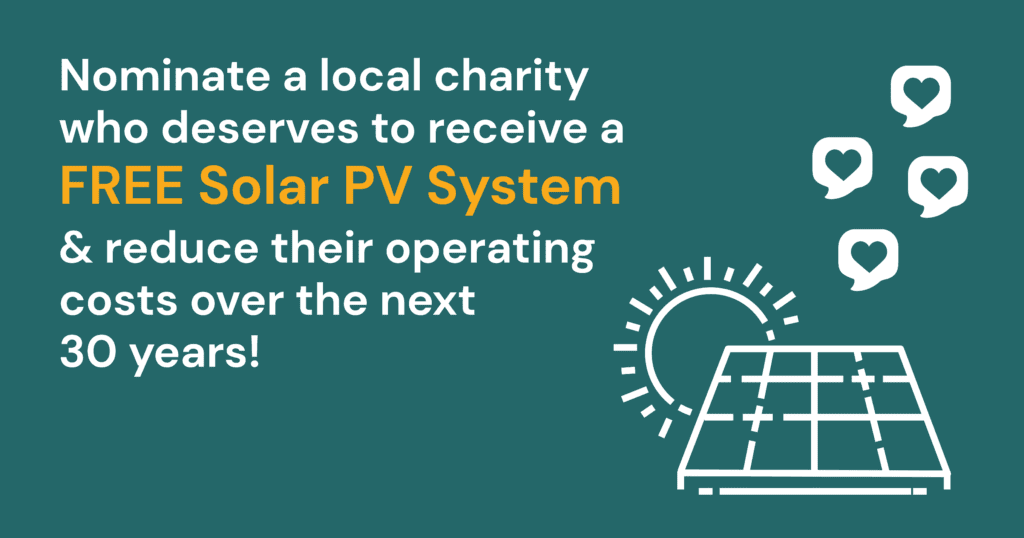 We need YOU to shine the light on those doing good in your community!
Do you know of an organization that is making a real difference in your community? Are they making life better for people or the planet? Would you like them to benefit from reduced operating costs and emissions through on-site solar generation? If so, we invite you to nominate them for a chance to own a free solar power system. 
Eligibility Criteria
Nominees must be a non-profit organization or registered charity and will be evaluated based on suitability of the site for a solar PV installation, community benefit and our ability to have the greatest, long-term impact for every dollar we donate to this initiative.
Example: Solar installations that are in close proximity to our offices in Edmonton, Calgary, Regina and the Okanagan cost less for us to build allowing us to build larger more impactful systems.
Example: Organizations that own their building are likely to be favoured over organizations in short-term leases
Nominations will be reviewed by our team of solar specialists and shortlisted based on the criteria above.  Further stakeholder engagement may be considered to assist in the final selection of the shortlisted nominees.
How Do I Nominate?
To nominate an eligible non-profit organization or registered charity, please fill out the form below and share with us why you think they should be rewarded. Tell us about their good deeds, the role they play in your community, and why you think the organization deserves to be powered by renewable energy. If your nominee is chosen to receive a solar PV system, you will be rewarded with a $150 gift certificate of our choice to support a local business or a $150 donation in your name to a charity of your choosing.
Charities and not-for-profits are the lifeblood of our communities but often struggle to balance operating costs with doing good. 
Nominations are now closed for this initiative. Watch our social feeds in the coming weeks to see which not-for-profits receive a free solar PV system.
Terms and Conditions
SkyFire will review all nominations for impact and suitability for a solar PV installation and may further engage with our stakeholders in the selection process.
The solar PV systems are not transferable or exchangeable and are not redeemable for cash or credit. Successful nominees/organizations will be required to enter into a formal agreement providing authorization for SkyFire to complete a solar installation on their building, to share the project story with our stakeholders, and other terms and conditions as required.
The deadline to nominate an organization is November 30th, 2021 with selection and construction of projects to take place in early-mid 2022.