Get started in a career in solar.
Renewable Energy Careers
We want you to build a career in the renewable energy industry with us. Whether you have no experience in solar or have had many years we have a plan for you. Our goal is to support you in your career so you can help us achieve our Vision and Mission and make a difference for the world.  
Two thirds of our staff work in the field installing our projects as:
Journeypersons

Electrical Apprentices

Field Supervisors

Field Coordinators

Construction Managers

Construction Superintendents
Here is what your career path with SkyFire could look like: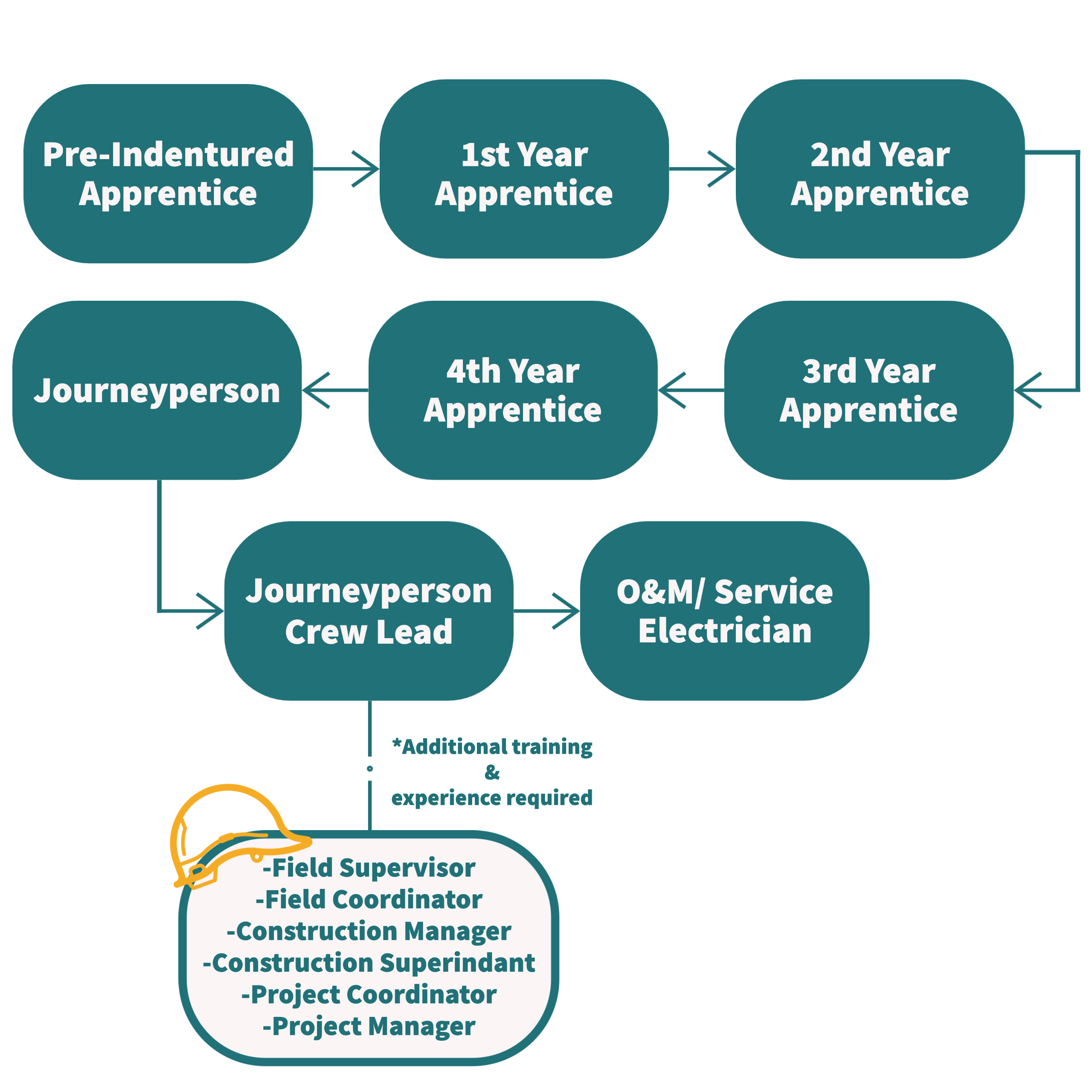 In-House Training
All staff receive safety training needed to get started in their job role at onboarding. As your career moves forward additional technical and soft skill training is provided to you. All mandatory training hours are 100% paid by SkyFire Energy.
Field Operations:
Journeyperson Electricians
Apprentice Electricians
Pre-Indentured Apprentices
Field Supervisors
Construction Managers
Superintendents
Office Operations:
Project Managers
Project Coordinators
Engineers
Engineering Managers
Drafting Specialists
As with all businesses we have positions in:
Finance
Administration
Sales and Marketing
Human Resources
Interested in pursuing a career in the solar industry?
Please visit the following the links for more information on solar training programs and certifications: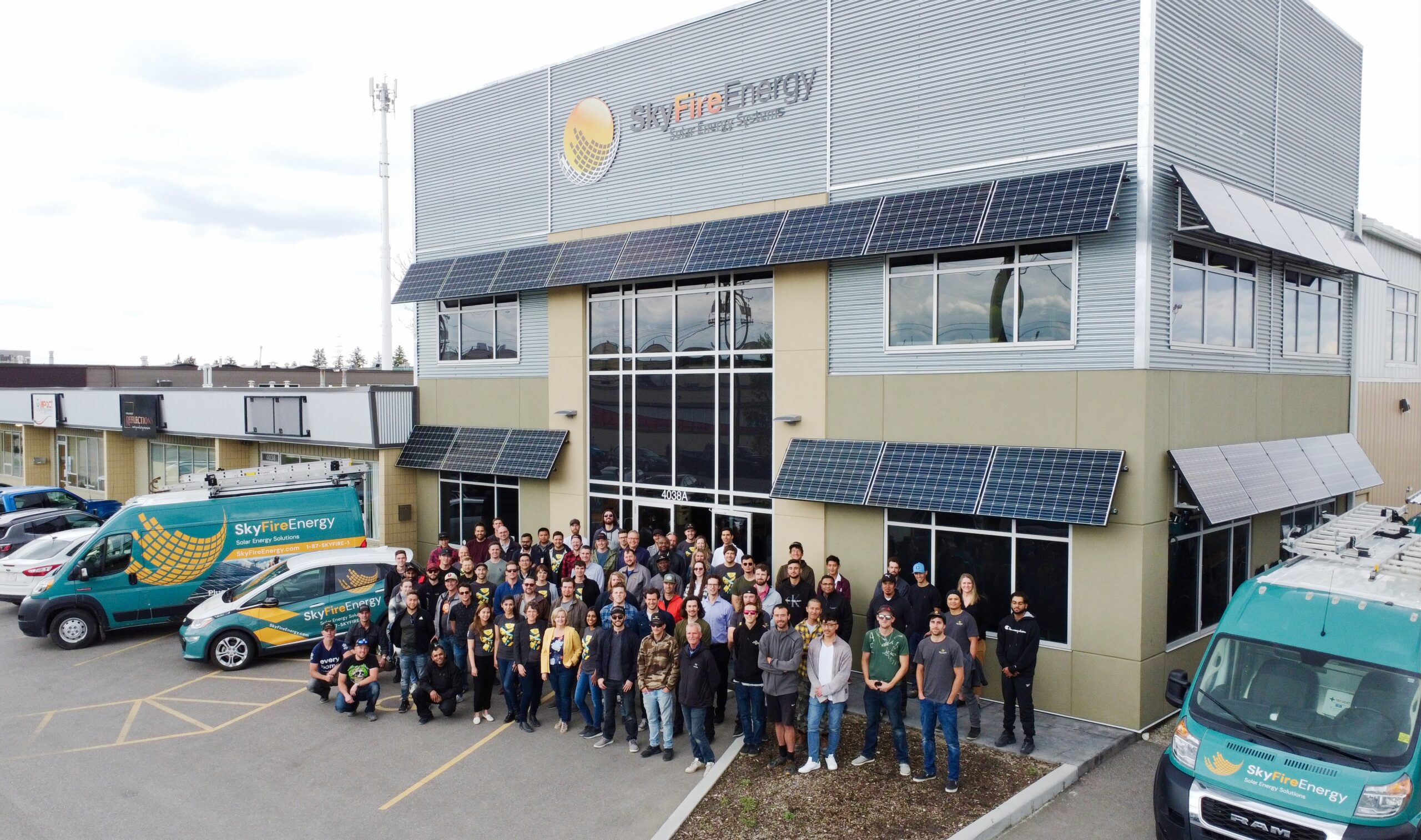 Current Openings with SkyFire Energy