Buy local is trending these days and for good reason though the need to support local businesses is far from new. In fact, small and medium-sized business owners, chambers of commerce and local politicians have been speaking to this need for many years. While much has changed from the days when the local butcher, grocer and blacksmith were of central importance and most commerce was conducted local, the importance of local businesses to community fabric should not be forgotten in the pursuit of convenience (i.e. doorstep delivery) and saving a dollar. Local economic stimulus (money cycles in the local economy impacting more individuals and families), unique business character, and reduced environmental impact are just a few of the benefits derived from shopping local.
This shop local movement and voice has, however, been relatively small and muted when compared with the monumental and rapid shift in how consumers access products and services via online shopping (aka e-commerce) in recent years. While Canadian darling Shopify has made it easier for local businesses to access consumers (both local and those far away) in the digital space, there is little question that the biggest share of purchases is going to multi-national juggernauts such as Amazon, and Walmart. Comedian Bill Maher recently did a piece entitled "Prime Boss" where he identifies a number of concerns associated with this concentration of purchases with just a couple of vendors and the creation of the world's first probable trillionaire in Amazon's Founder/CEO, Jeff Bezos. For instance, this kind of domination demonstrably results in reduced innovation as new start-ups are discouraged.
E-commerce is now deeply embedded into Western societies and will impact our cities and social fabric, in addition to affecting the viability of small and medium businesses such as SkyFire Energy. Like us, many of you may be small business owners and have likely been feeling the effects of "e-commerce" and a de-emphasis to buy local.
The challenges that all of society faces post-pandemic are broad-ranging and deep. It is likely that Covid-19 simply accelerated some of these underlying concerns in terms of how businesses grow and how we, as individuals and societies are impacted by recent trends.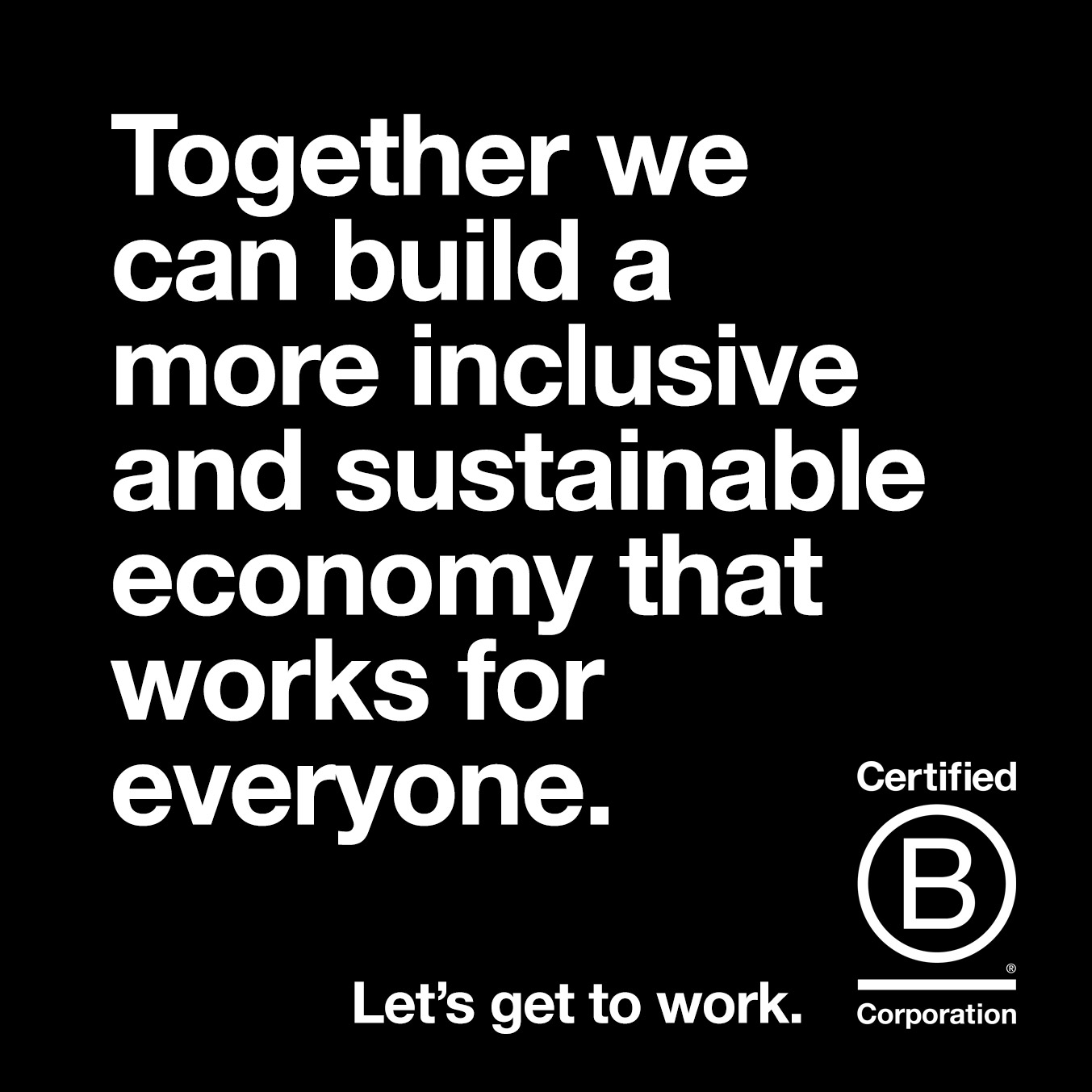 Supporting local retailers vs Amazon and aggregators such as Uber Eats who charge local businesses a large commission that impacts margins are meaningful actions that many of us could do on an almost daily basis. Going to businesses (dining in – where appropriate) or picking up directly, can make a huge difference to that business' bottom-line, especially during these very challenging times. It is a small gesture but very meaningful to be certain as owners struggle to keep their businesses solvent and with additional costs due to this pandemic.
As a B Corporation, SkyFire belongs to a community made up of people using business as a force for good. Ponder this for a moment, and contrast this objective with Amazon or Walmart whose objective is quite simply to maximize shareholder value, full stop.  B Corps are an intentional community that is coming together to redefine success in business and to create a more equitable economy. When you shop with B Corps, you are supporting more equitable and sustainable businesses. For many of us, this includes making a commitment to purchase locally when/where possible.
In an effort to inspire some additional local commerce this summer (and hopefully beyond), we have compiled a list of the local B Corp businesses in Western Canada and have polled our staff for a few of their favorite local companies (there are some clear trends here!). Given our four locations, we have suggestions for small and medium-sized local businesses in each of Calgary, Edmonton, Regina, and the Okanagan. We are confident that your decision to buy local will be greatly appreciated.
Calgary Certified B Corporations
Trico Homes – Trico Homes was founded on a commitment to being a different kind of home building company. One that is conscious about creating the best places to live. One that believes businesses have a responsibility to be caring corporate citizens with the power to bring positive change to their communities.
BluPlanet Recycling – BluPlanet Recycling has been a certified Benefit Corporation (B-Corp) since 2011. They deliver customizable mixed recycling, organics, and garbage systems to make successful waste diversion simple and easy. In 2013, 2014, 2017, 2018, and 2019, they were named to the B-Corp Best For The World list.
Benevity – Benevity is a certified B Corporation, and a global leader in corporate social responsibility and employee engagement software, including online giving, matching, volunteering, community investment, and purpose-driven actions. 
Conscious Brands – Conscious Brands is founding Canadian B Corporation that helps organizations scale purpose. They build capacity and are catalysts for companies to be the businesses the future most requires. Using their higher purpose diagnostic tool, they help organizations uncover the deeper expression and understanding of purpose and values within their organization.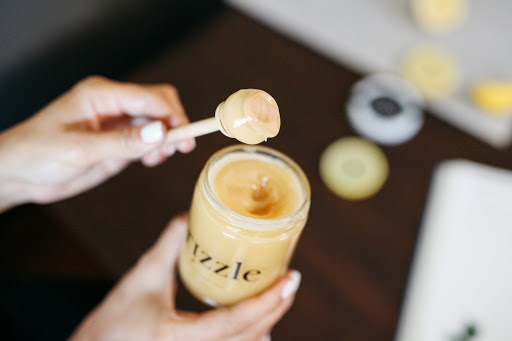 Drizzle Honey – Drizzle is helping to create a shift in the food industry by selling environmentally and socially responsible products, while also creating jobs for lots of busy bees (both human and insect!).
Help Seeker – HelpSeeker offers a full stack of systems planning and integration technical solutions to enhance the impact of the social safety net. Together, these tools can transform convoluted and ineffective silos into person-centered, lean, and integrated ecosystems.
Surecall – Surecall is a purpose-driven business process optimization company, that provides global services to SMEs and large corporations alike. Their front end and back-office solutions cover the full range of applications so that multiple processes can be handled through one partner.
MobSquad – MobSquad makes starting a virtual subsidiary in Canada easy for US companies – enabling companies to keep their technology talent facing U.S. work visa issues or build a team of highly-skilled software engineers, nearshore in Canada.
Mortgage 360 – Mortgage 360's vision is not to be the best mortgage company in Canada, it's to be the best mortgage company FOR Canada. At the same time, they want to inspire their clients to thrive financially while keeping as much of the profits from their mortgage local to the community they live in. 
Borealis GeoPower – Works closely with their host communities and First Nations partners to build enabling projects in energy and brine mining that support local jobs, a diversified economy, zero-emission power and heat production, and participation in the international mineral sector.
Sandstone Asset Management – As a wealth management firm based in Calgary, SANDSTONE Asset Management offers discretionary investment management services to private individuals, foundations, and family trusts.
Righteous Gelato –  Righteous Gelato's mission is to have a tangible impact on how companies look, how they act, the way they treat their people, and what we all deserve in terms of quality and integrity as consumers. Their vision is to build on forging strong relationships, empowering their people, innovation, forward-thinking, and legendary customer experience backed by the best quality products possible.
Calgary Local Staff Favorites – Try out one of these local businesses today and buy local!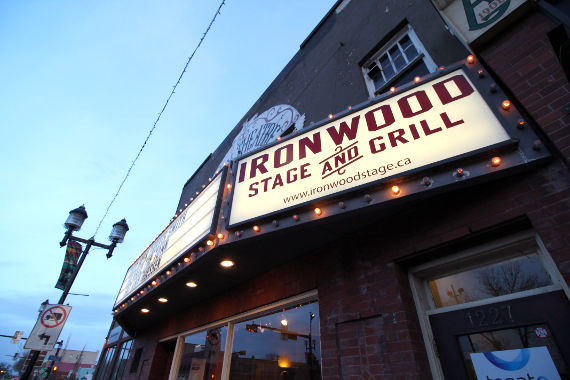 Ironwood Stage & Grill
Edmonton B Corps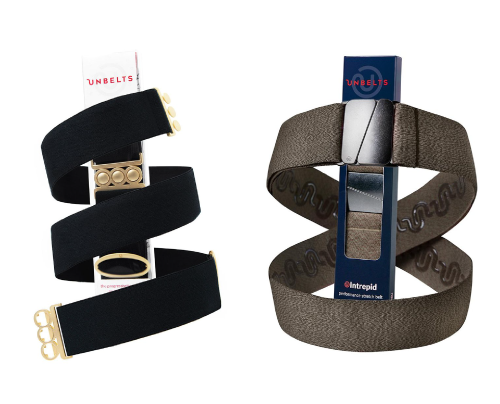 Unbelts – Equitably made, and made to last Unbelts was founded with two goals in mind: helping you feel great in your jeans, but also creating quality jobs for the people at the beginning of their supply chain.
Switch Engineering – Sustainability is part of Switch Engineering's DNA.  They integrate sustainable design principles in all of their work processes as a course of business. Sustainable Design is not another service they provide. It is who they are.
Poppy Barley – Poppy Barley is a Canadian luxury brand that's rethinking every step of the fashion industry—from design to factory relationships to the retail experience. Partnering with family-owned factories in Mexico and Brazil, they ethically craft polished, foundational footwear and chic, functional accessories—selling them at fair prices and donating 1% of sales back into their communities.
The Earth Group – The Earth Group exists entirely to provide school meals to children globally.  Through extensive travel, the founder's eyes were opened to the dire circumstances in which a large percentage of the world lives. This gave them both the sense of responsibility to do what they can to create positive change in the lives of people who need it most.
GoodPin – Goodpin is an online platform that lets companies put their charity dollars in their customers' hands to choose where it goes, as little as $10 at a time.
Respect Group –  Respect Group empowers people to recognize and prevent abuse, bullying, and harassment through interactive online certification.  Respect Group is made up of a team of 30 talented individuals whose passion is to create a global culture of Respect.
Chandos Construction – Chandos provides construction management, integrated project delivery, design-build, and general contracting services to the Canadian market. It is also the largest Certified B Corporation commercial builder in North America and the only one in Canada.
PeacePower – Peace Power provides electricity and natural gas service throughout the province with a focus on the Peace Region and northern Alberta, including Edmonton. Their service allows residents and businesses to save money on their utility bills and give back to the local community at the same time through their commitment to donating 20% of yearly profits to local community initiatives.
Edmonton Local Staff Favorites – Try out one of these businesses today and buy local!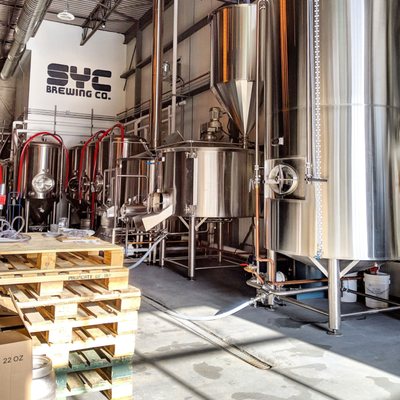 SYC Brewing 
British Columbia B Corps
Pela – Pela creates the world's first 100% compostable, eco-friendly iPhone and Android phone cases working towards plastic-free oceans!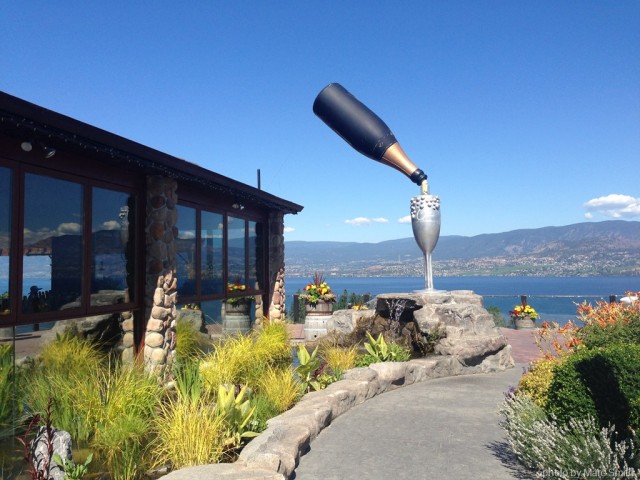 Summerhill Pyramid Winery – Summerhill Pyramid Winery features organic and biodynamic wine grown in the beautiful Okanagan Valley in British Columbia. Their seven guiding principles of gratitude, people, planet, passion, abundance, pioneers, and love inform the way they make wine, their business practices, and the way they interact with the world.
Do Some Good – Do Some Good has created a platform that provides businesses with value and is driven by a mission to maximize impact in the community. Their technology and social sharing platform allow charities they support to become brand ambassadors, making it easier to demonstrate and share the good that businesses do.
Green Step Solutions – GreenStep provides sustainability consulting, software, and certifications, helping businesses go green to reduce their impacts and meet the growing consumer demand for responsible business. 
Okanagan Local Staff Favorites – Try out one of these businesses today and buy local!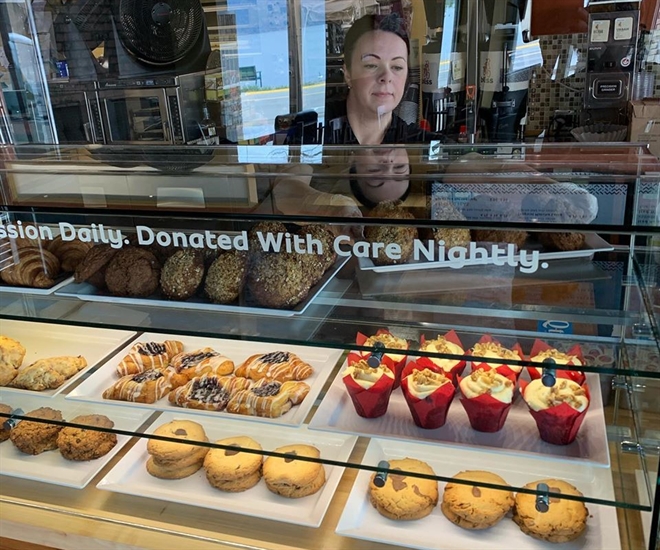 Kekuli Café 
Kelowna Farmer's and Crafter's Market
Regina Certified B Corporations
SkyFire Energy – Yes, we are the only ones in Regina!
Regina Local Staff Favorites – Try out one of these businesses today and buy local!