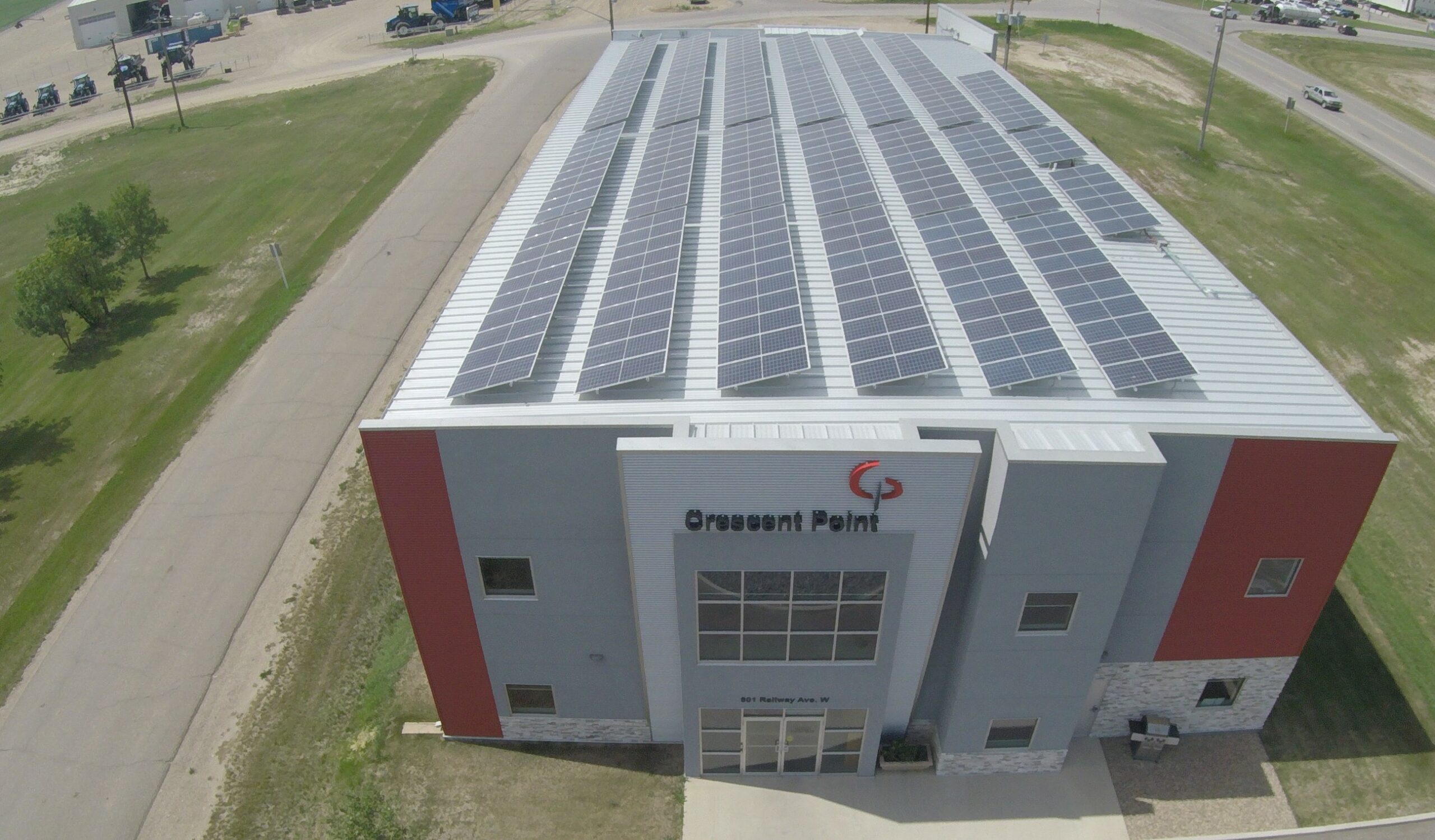 As one of their many emissions reduction initiatives, Crescent Point Energy completed two large scale solar projects in 2018 including their Carlyle, Saskatchewan office which is now fully solar-powered after completing this project with SkyFire.
As an organization, we are impressed with its green initiative program. In 2016, they dedicated a team of employees to explore ways to economically reduce emissions, electricity and fuel costs, increase efficiency, and work toward generating clean power throughout their operations. In our minds, this sets them apart as a progressive organization in their industry.
Crescent Point is currently the largest commercial project operating in Saskatchewan for SkyFire with more on track to follow. This particular project is 89.7 kW DC made up of 260,  REC 345 watt panels.
Learn more about Crescent Point Energy's green energy initiatives here.
Interested in getting more information about your solar project? Contact us at 1-877-593-4731 or by the contact form here. We would be happy to help you determine if solar PV is a worthwhile investment for you.