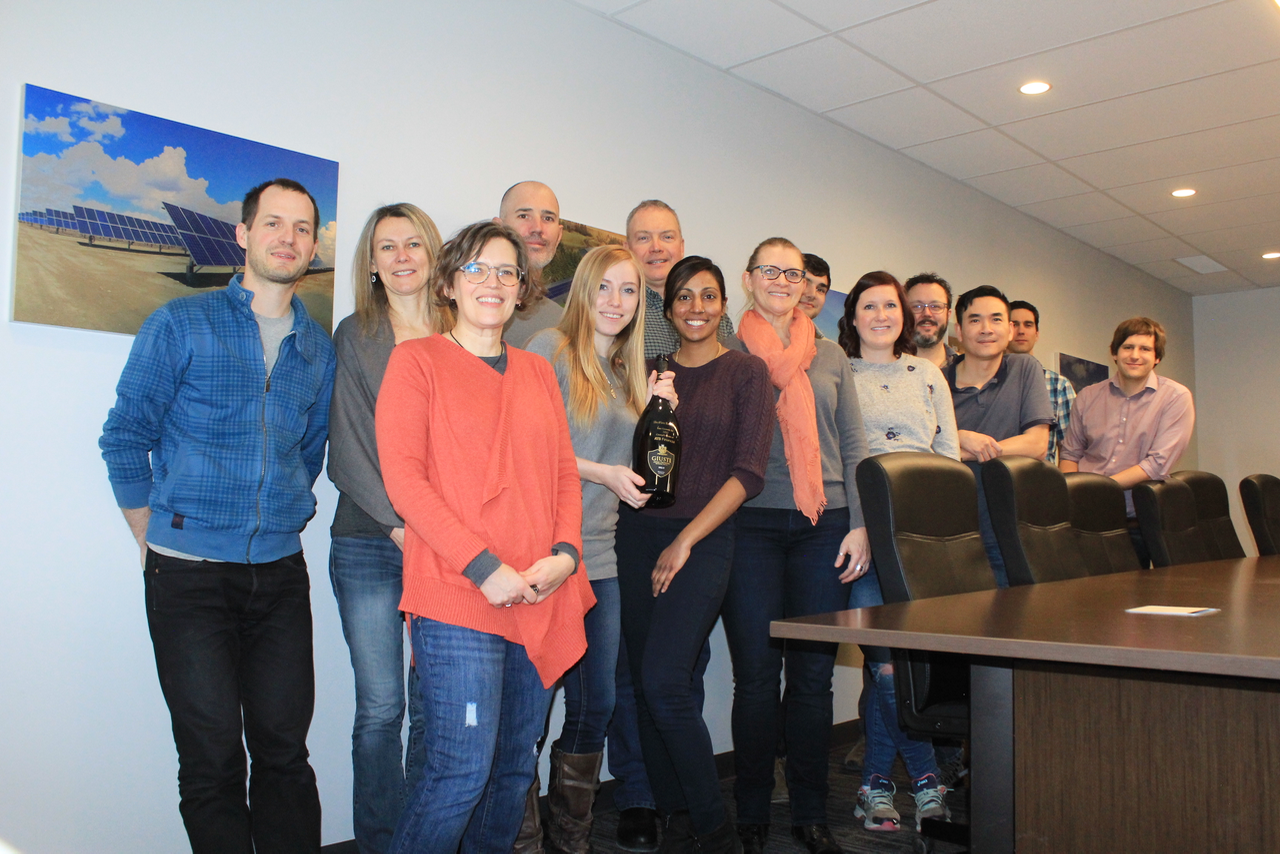 Celebrating the "Sundancer" project announcement!
With the increase in consumer demand, government grants, and supportive lending options, solar power is leading global trends in the clean energy industry. With an impressive portfolio of installations including many of the largest installations in Western Canada, SkyFire (est. 2001) has been awarded the "Sundancer" Project by Neyaskweyahk Group of Companies Inc. (NGCI).
The Ermineskin Cree Nation (Reserve #138) is one member of the Four Nations of Maskwacis, Alberta – located in Central Alberta about 85 kilometers south of Edmonton on Highway 2A. The Ermineskin Cree Nation belongs to the Treaty Six Group of Indian Tribes in Western Canada. NGCI was established in 2013 by the Chief and Council to manage business development opportunities for the Nation. The Nations 1 Megawatt "Sundancer" solar project is set to begin installation in the spring of 2019. The design will allow for an additional MegaWatt of solar power in phase two of the project.
Greg Sauer, SkyFire's VP Sales notes that "SkyFire has worked hard to develop our business into Western Canada's most experienced and more importantly, trusted resource. We are excited to be able to build on our success working with First Nations, building capacity through the use of local labor and resources, and through educational opportunities. NGCI and ECN's passion and drive to develop this project demonstrate significant leadership and their depth of knowledge about solar has been most impressive. SkyFire could not be happier to be selected as NGCI's partner to help construct this project."
As an organization, SkyFire Energy is committed to ensuring that First Nation peoples have equitable access to jobs, training, and education opportunities by training and hiring members of the communities to work on projects they design and install, to ensure that Aboriginal communities gain long-term, sustainable benefits from solar projects that they initiate and will own.
Update April 2020 – This project is now complete and up and running.