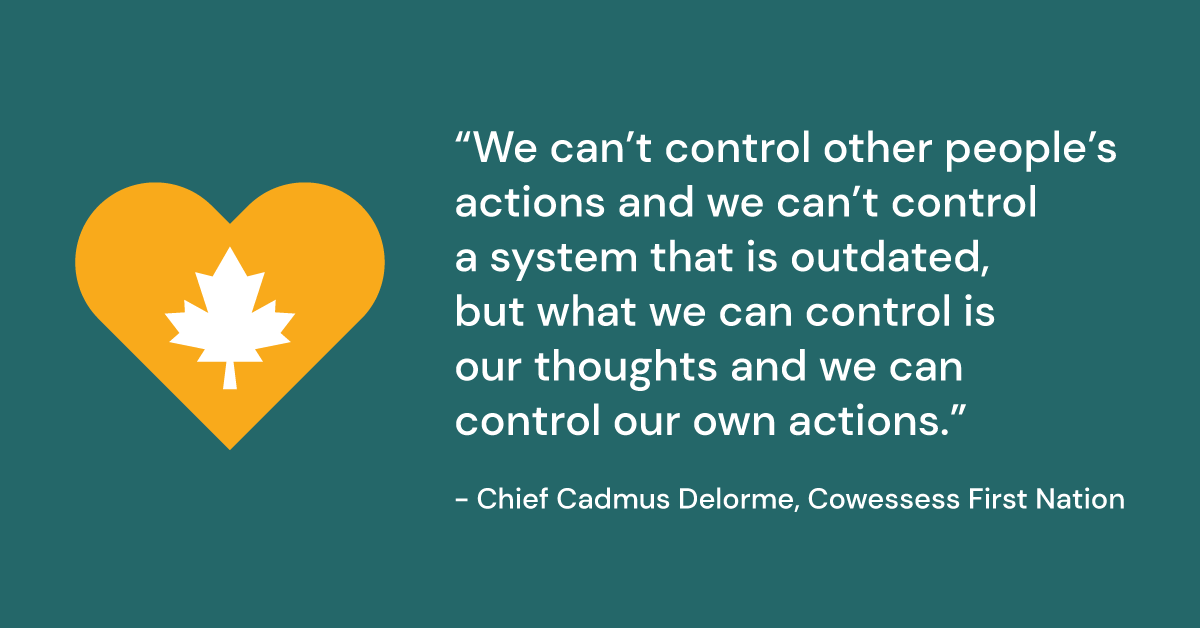 This land that we have called home for the last 154 years has been a home for our Indigenous peoples for thousands of years before that. Yet the Indigenous peoples of this land have been mistreated, abused and marginalized throughout Canadian history. Now more than ever, it is important for all of us to start having conversations about the heartbreaking discoveries from the Residential School system. It is time for us to uncover the truth, seek justice and actively pursue reconciliation. 
Wondering how you can play a more active role in reconciliation?
Ways to Get Involved
1. Write, call, or email your MP and demand that the federal government reverse its decision not to fund The Truth and Reconciliation Commission (TRC) Calls to Action number 72-76. These are the Calls to Action that ensure Canada works with Indigenous communities to locate their missing loved ones and the unmarked burial places in a culturally informed way.
2. Sign the petition demanding a National Day of Mourning for the Lost Children of Residential School: Click here to sign
3. Put your money where your heart is. Support the organizations that make a difference to survivors and their relations.
4. Lastly, and definitely most important, let's get educated and teach our children the truth. Teach your children, relatives, and peers what really happened and continues to happen to Indigenous people.
Learning Resources
FREE University of Alberta – Indigenous Canada Course
University of Alberta Native Studies Department offers a FREE online course titled Indigenous Canada. It is a 12-lesson Massive Open Online Course that explores Indigenous histories and contemporary issues in Canada. From an Indigenous perspective, this course explores key issues facing Indigenous peoples today from a historical and critical perspective highlighting national and local Indigenous-settler relations. Click here to sign up for this free online course.
Books to Read (This is only a tiny list of what is available)
1. Thou Shalt Not Be An Indian – Robert Kakakaway
2. Up Ghost River – Edmund Metatawabin
3. They Came for the Children: Canada, Aboriginal Peoples, and Residential Schools, Truth and Reconciliation Commission
4. Unsettling the Settler Within: Indian Residential Schools, Truth Telling, and Reconciliation in Canada, Paulette Regan
5. A Narrow Vision: Duncan Campbell Scott and the Administration of Indian Affairs in Canada, E. Brian Titley
6. Truth and Indignation: Canada's Truth and Reconciliation Commission on Indian Residential Schools, Ronald Niezen
7. Reconciling Canada: Critical Perspectives on the Culture of Redress, Jennifer Henderson and Pauline Wakeham
8. Residential Schools, With the Words and Images of Survivors, Larry Loyie, Wayne K. Spear and Constance Brissenden
9. White Fragility – Robin Di Angelo
10. Settler: Identity and Colonialism in 21st Century Canada – Adam J. Barker and Emma Battell Lowman
Organizations To Support
The Legacy of Hope Foundation (LHF) is a national, Indigenous-led, charitable organization that has been working to promote healing and Reconciliation in Canada for more than 19 years. The LHF's goal is to educate and raise awareness about the history and existing intergenerational impacts of the Residential School System (RSS) and subsequent Sixties Scoop (SS) on Indigenous (First Nations, Inuit, and Métis) Survivors, their descendants, and their communities to promote healing and Reconciliation. You can donate here.
Indian Residential School Survivors Society is a British Columbia-based organization that has been providing services to residential school survivors for over 20 years. It started out by helping residential school survivors navigate the court systems and has since expanded to help descendants of residential school survivors and engaging in community education for both Indigenous and non-Indigenous people. You can donate here. A helpline for residential school survivors can be reached at: 1-866-925-4419
National Centre for Truth and Reconciliation provides educational resources for Canadians to learn more about residential schools across the country. Donate here.
Orange Shirt Society is a B.C.-based group that aims to educate people on intergenerational impacts of residential schools. It offers resources for teachers for Orange Shirt Day, held every year on September 30. Donate here.
Reconciliation Canada works to educate people about Indigenous life and history to teach non-Indigenous people about reconciliation and strengthening relationships between Indigenous and non-Indigenous people. You can donate here.
First Nations Child and Family Caring Society aims to provide quality education to First Nations youth and families. It aims to promote the rights of First Nations children and families. Donate here.
Canadian Roots Exchange is a youth-led organization that aims to empower young Canadians to stand in solidarity with Indigenous people. Donate here.
Inuit Tapiriit Kanatami is an Ottawa-based organization aiming to improve the health and well-being of Inuit. Donate here.
Gord Downie & Chanie Wenjack Fund works to provide education on the history of Indigenous people and the legacy of residential schools. Donate here.
Witness Blanket is a large-scale traveling art installation. The Witness Blanket stands as a national monument to recognize the atrocities of the Indian Residential School era, honour the children, and symbolize ongoing reconciliation. You can donate by going here.
Answering the Call of the 92nd Action from the Truth and Reconciliation Committee
As an organization, SkyFire Energy is answering the call of the 92nd action from the Truth and Reconciliation Committee to adopt the United Nations Declaration on the Rights of Indigenous Peoples. This is a grand statement but we believe taking small actions each day leads to change.
We commit to meaningful consultation with the groups we work with and ensure we build respectful relationships, and obtain the free, prior, and informed consent of Indigenous peoples before proceeding with their project.
We ensure for each and every project we work on that we provide training, and education opportunities by hiring members of the communities to work on projects we design and install. The goal is to help Aboriginal communities gain long-term sustainable benefits from the solar projects we create together.
Internally, we commit to provide education and training for our employees on the history of Aboriginal peoples. We also consult our staff who have indigenous backgrounds on how to best educate ourselves. We are certainly not perfect but we are learning as we go.
To our First Nations, Metis and Inuit friends and staff, we stand with you in your calls for truth, reconciliation and justice!